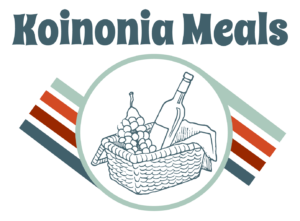 You are invited to join a summer meal group that will meet at least once to build Christlike relationship with one another, while enjoying the nourishment of good food. Koinonia groups can meet at a home, a park, or the church.
From now until May 31, we are first looking for coordinators. Last year, we organized 20 groups, so we are looking for at least 20 coordinators this year. The job of the coordinator  will be even easier this year, because you get to tell us which 3 potential dates work best for you. We will make groups according to availability for you. So as the coordinator, you just need to get the group on the same page about what food to bring and finalize a location and specific meeting time, if that hasn't already been predetermined. Sign up here to be a coordinator. Reach out to Sally Ivaska or Kathy Shiau, if you have any questions.
We will open up general participation signup on June 1st!