First Presbyterian Evanston
New Email Devotional Series underway
Like the readers of the book of Hebrews, Habakkuk and the godly people of his day wondered at the disparity between the promises of God and the fulfillment of those promises. Today, also, we look forward to the time when "
the earth will be filled with the knowledge of the glory of the LORD as the waters cover the sea
" (Habakkuk 2:14). God has much to teach us in this time of waiting just as Habakkuk learned from his time of waiting on God. Join us for a daily study of Habakkuk and see what lessons God has for you during this time in your life.
Follow this link
to sign up online if you are not already receiving these daily emails.


Need help? Here's who to call or email.

Contact FPCE Parish Nurse Julie Ruchniewicz at
jruchniewicz@firstpresevanston.org
if you have a need or would like to be contacted by her team.
———-
———-
FPCE Pastoral Care ministries

Click here to learn more
about our Pastoral Care ministries of First Friends, Stephen Ministry and The Counseling Center of Evanston.
10 a.m. Sunday Worship – July 26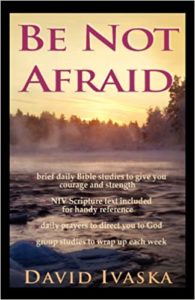 "Be Not Afraid"
Our online fellowship time/adult education takes place on Zoom following our Sunday service. This will lead into our adult education time, when we will continue our look at God's assuring words of "Be Not Afraid" from scripture. David Ivaska, author of the book "Be Not Afraid" from InterVarsity Press, leads our studies.
First
Presbyterian
Evanston

First Presbyterian Church Evanston
1427 Chicago Avenue
Evanston, IL 60201
847-864-1472