First Presbyterian Evanston
Lenten Children's/Families Class underway!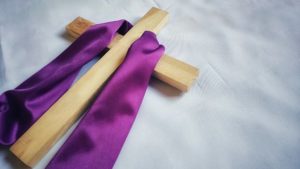 Join us for an all-ages, family-based Lenten Sunday school class each week through Palm Sunday.
We will explore the meaning of Lent as we travel through the next 40 days together. This interactive class will be from 11:15-12:00 on Zoom following the worship service.
Adult Ed Missions Class continues Sunday!

Mission Council's Adult Education Class will continue this Sunday after the service and fellowship time on Zoom. The class is called: "God's Story: Perspectives on the World Christian Movement". We'll hear from prominent teachers from here and around the world and spend time in discussion in order to discover new aspects to God's story and how we fit into it. Please see the attached brochure for details and join us!!

Small group book study begins March 9
A new Zoom small group book study will begin Tuesday, March 9, 7-8 p.m!
 We will be studying the book:
Organic Outreach for Ordinary People
This book is about helping people to learn simple and natural ways to build relationships with people who don't yet know God, and how to have natural spiritual conversations with them in a way that is comfortable for both you and them. There are 13 chapters in this book, and the study will consist of watching one of the DVD lessons and then discussing the reflection questions at the end of each chapter. To sign-up, contact Janice Dobschuetz at the church office at jdobschuetz@firstpresevanston.org. 
Those who reach out to Janice Dobschuetz or Barb Smith will be sent the Zoom link for the meeting. Please read the first chapter before our first meeting.
You will need to purchse the book yourself or find a copy. You can order the book or learn more about it here on Amazon.
Taizé Service Wednesday at 7 pm on Zoom
Join us for Lenten Taizé Worship live on Zoom on Wednesday March 3, March 17, and March 31 at 7 pm. In the presence of Christ, we gather together in meditative prayer, Scripture, and repeating song, allowing the mystery of God to become tangible through the beauty of simplicity. The Zoom link will be available via our emails or by signing up online here:  
https://us02web.zoom.us/meeting/register/tZwsdu2gqTIvGtGDt4ENwWswQAlEj1q4cYkP 
After registering, you will receive a confirmation email containing information about joining the meeting.
10 a.m. Sunday Worship – February 21
Listen to our previous sermons here.

First Presbyterian Church Evanston
1427 Chicago Avenue
Evanston, IL 60201
847-864-1472