Here is where we CONNECT!
Welcome to the FPCE Connect Page. This is your "landing area" for all of the latest of greatest information about FPCE. This page is updated regularly, so stop by to keep up to date. Thanks!
All-Church Prayer Gathering
The next Wednesday Prayer Gathering will be a special all-church event to pray for the crises facing many families of our church. The service will take place November 13 in the Sanctuary at 7 pm.
Be sure to stop by one of our Angel Trees this Sunday – in the church narthex or during Fellowship up in Roy Hall – and pick out an ornament tag to buy a gift for a child in need this Christmas season. The Deacons of First Pres this year are distributing gifts for 89 children with incarcerated parents. Your gift may be a child's one true reminder of God's great Love for all of us on Christmas Day. The Angel ornament tags will be snapped up quick, so don't hesitate. All Angel Tree gifts are due back in the church office by no later than Sunday, December 8.
Explore Advent—an intergenerational Advent event—will take place Sunday, November 24, from 10:15 to 11:30 am, in Roy Hall. This all-church activity will take the place of all education classes for that morning! Join us as we come together as a church family to explore the meaning of the Advent season, preparing our hearts for the celebration of the birth of Jesus Christ.
Sunday Mornings
Worship Services: 
9 a.m. Blended Worship (a mix of traditional and contemporary worship styles)
11:30 a.m. Contemporary Worship
Location: Sanctuary
Advent at FPCE
Learn about about our worship schedule and special events for the Christmas season.
Click here!
Join a Small Group at FPCE
Join others and grow spiritually together in a small group. There are many kinds of groups available, meeting at various times throughout the week. To get connected, find a list of the current open small groups in the literature rack near the front desk or contact Pastor Henry Coates at hcoates@firstpresevanston.org.
Our all-FPCE Potluck—Christmas Around the World—returns on Sunday, December
8, at 12:30 pm, following the Contemporary Service. Bring a Christmas dish to share from your country of origin or a country of your heart. We celebrate the season, honoring the birth of our Lord, Jesus, by embracing the diversity of our family in Christ and savoring bounteous Christmas flavors from around the globe. Visit firstpresevanston.org/christmaspotluck/ to sign up to bring a dish, and/or to help set-up or clean-up. For more information, contact Gina at ginachang888@gmail.com.
The Deacons' Closet now has a great need for Men's winter season clothing, especially sweaters, sweatshirts, hoodies, turtlenecks and warm flannel shirts. Always the case in winter, there is a crying need for overcoats and warm jackets. Please search both your heart and closet for these items, along with shoes, boots, scarves, and larger-sized jeans, khakis, and corduroy trousers. Your cleaner closet could be the answer to a life-or-death proposition for someone living out in the coming cold.
The Overnight Shelter will be hosted at FPCE December 29 through January 19. If you never volunteered before and are interested, we ask you to attend a one-hour orientation session about interacting with our homeless guests. The sessions will take place:
Wednesday, November 13, 7 pm, St. Paul's Lutheran Church, 1004 Greenwood;

Sunday, November 17, 11:30 am, Beth Emet the Free Synagogue, 1224 Dempster.
(Call Sue for more information at 847-869-0370).If you aren't able to attend one, let Charlene Parris know at c.parris@comcast.net and we'll work with you. We'll need volunteers for set up each night and clean up each morning. It's a great small group opportunity, too! Sign ups will begin soon. Stay posted!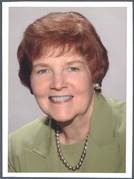 On Sunday, November 17, 2019, in Elliott Chapel at Westminster Place in Evanston, IL, there will be a celebration of the music ministry of Margaret McElwain Kemper. The event will also highlight the 25th anniversary of the dedication of their Dobson organ. The featured guest organist will be Stephen Buzard from St. James Cathedral in Chicago.  Prelude Music will begin at 2:30 pm.  There will be a reception after the celebration.  Margaret served as organist/Director of Music at Westminster Place for the past 25 years, and previously served as organist at First Presbyterian Church of Evanston for four years as well. All are invited to attend.
The next Parish Nurse Book Club will take place Tuesday, December 3, from1:30-3 in Room 102. We will be reading Daughter of Moloka'i by Alan Brennert. According to Good Reads, "Daughter of Moloka'i expands upon Ruth and Rachel's 22-year relationship, only hinted at in Moloka'i. It's a richly emotional tale of two women—different in some ways, similar in others—who never expected to meet, much less come to love, one another." Please join us, all are welcome!
Audio-visual volunteers are needed for Sunday morning services and other church events. FCPE is in need of volunteers who would be trained to operate AV equipment in the Sanctuary or Walker Chapel. If you are interested in helping in this vital ministry, please contact Neal Ostrovsky, FPCE A/V Coordinator, at nostrovsky@firstpresevanston.org.
Adult Education
Our fall season of Adult Education classes is underway. Click here to learn about our diverse class offerings.
Men's Breakfast schedule
Men's Breakfast group – Weekly, Saturday morning gatherings from 8-9 am for Scripture, prayer, and speakers, with coffee, tea, donuts and bananas.  Please join us!
Upcoming speakers and topics:
Nov. 16  –  Courtney Ivaska – FPCE library
Nov. 23 –  Dr. Robert Hogg – WWII era which he teaches at North Park University
Nov. 30  – Dr. Neil Kelleher – Research beyond the genome project (DNA) with potential medical benefits
Dec. 7  – Terry Halliday – legal travels to Hong Kong & China