Rev. Dr. Ben Homan, President
The Langham Partnership USA – an international organization founded by John Stott in 1969, has the vision to see churches in the Majority World equipped for mission and growing to maturity in Christ through the ministry of pastors and leaders who believe, teach, and live by the Word of God. Langham is committed to working in places of poverty, pressure and potential. First Presbyterian Evanston has supported Langham Partners for more than 18 years. One focus has been creation and production of indigenous language Bible Commentaries.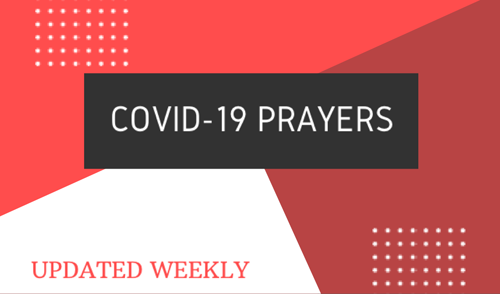 Updated 4/17/2020
"Greater is He that is in us then he that is in the world".
1. Praise – all members healthy at this time. Ben and Jack are well and in lock down here in Arizona. We had a global leadership team meeting last week and our global staff is doing well. They are being vigilant about protecting themselves and we appreciate your prayers for their continued safety.
2. Pray as this is a time to rethink strategies and how we best accomplish the Vision and Mission God has called us to.
3. Please pray for wisdom as we map out new ways to advance the training of preaching clubs and how that will look going forward.
4. Pray for our Scholar team as they evaluate the numerous applications that continue to come our way, knowing finances only allows us to accept a fraction of those who apply. This pandemic will slow down the editing and printing of literature projects as well, but we PRESS on. (pardon the pun)
5. Pray as Langham understands that if there was ever a time our world needed HOPE it is now. This is an opportunity to reach out to all those in need of Hope with the message of the gospel in new ways.