Presbyterian Church (USA)
Both Jeff and Christi have been PC(USA) mission co-workers in Africa since 1990. Jeff was in educational ministries until 2002 when he became partnership liaison. Christi changed to her current position in 2013, after 13 years as facilitator for the Joining Hands Initiative of the Presbyterian Hunger Program. Currently, Jeff works to enable support for the relationships, programs and activities of PC(USA) partners in the Central Africa region: Cameroon, Congo-Kinshasa, and Equatorial Guinea. He resources PC(USA) mission personnel and helps connect partner churches with PCUSA congregations that want to assist in ministry in the region. Christi comes alongside global partners as they work to remedy marginalization of women and children and engages with Presbyterian communities in US to assist. She works with partners in Congo-Kinshasa, Niger, Madagascar, Rwanda and South Sudan.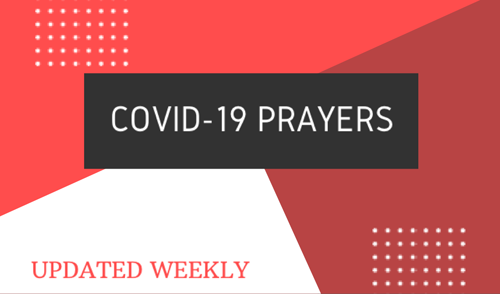 Updated 5/4/2020
1. Pray for the Congo as the number of confirmed cases is rising steadily – 41 in one day at the prison and some from Congolese repatriated from Dubai; also for more testing in this city of 12 million people
2. Pray for their isolation at home, but they are still grateful for their ability to virtually visit churches, schools and other ministries
3. Pray for Christi's work with Pastor Benoit in Mbuji Mayi on prospects for another model for care for vulnerable children, a model that will be more community and home based, rather than having a separate center providing temporary care. Resources are very limited and there are many uncertainties.
4. Pray for the CPC as it discerns the direction to go and for Jeff and Christi in considering how they may be able to help
5. Praise for technology that enables them to continue their ministry through email, phone, WhatsAp, Zoom and Sykpe