Register your children for 2019/2020
Registration is required for all junior and senior high youth who are planning to take part in FPCE classes and events. Click here to fill out the online form.
High School Youth Group (PYGS) normally meets each Sunday afternoon, from 4-6 pm, in the basement youth lounge. This Sunday, we will NOT be meeting.
We will be returning from our Winter Retreat.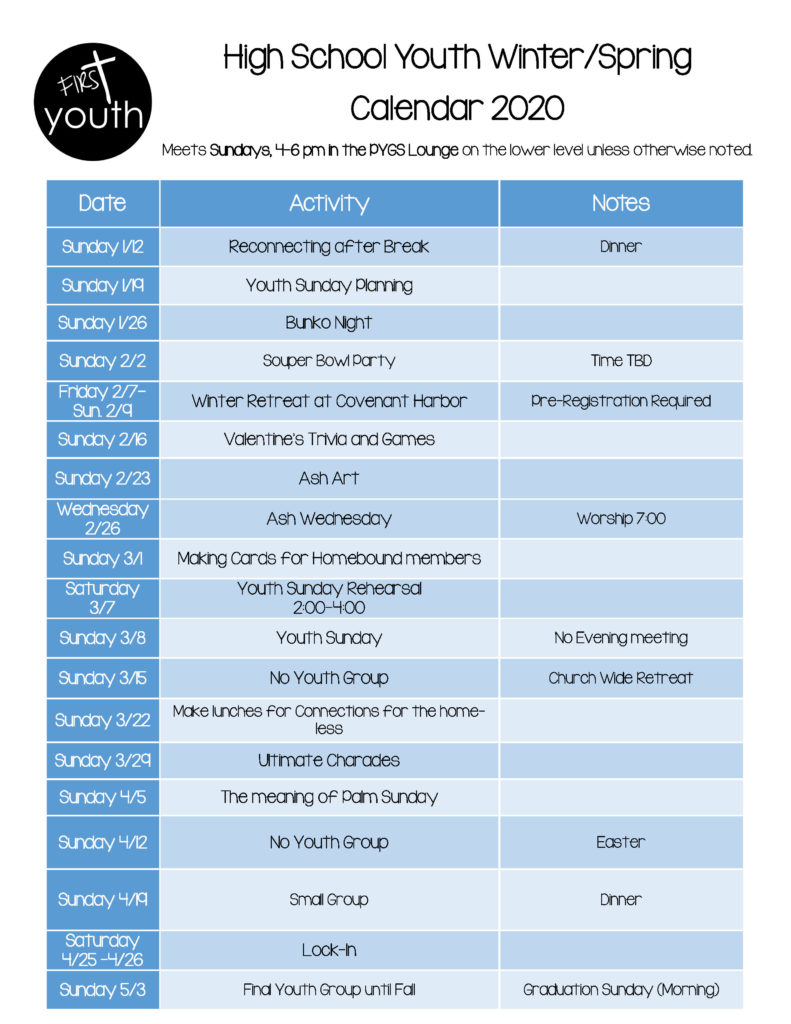 Download the High School Calendar PDF here.
Middle School Youth Group (NUBS) meets each Friday, from 7-9 pm, on the top floor in the Middle School lounge. This Friday, we will enjoy snacks, play some games and explore what Valentine's Day and God's love have to do with each other.
Great Escape Middle School Summer Conference July 6-11 Registration NOW open! All 6th-8th graders are invited to come along for a fun week of exploring their faith and meeting youth from around the region at the Great Escape Conference in Green Lake, WI. Online registration can be found here or from Pastor Amanda (PDF forms are available here). Cost: $250 (scholarships are available). Registration Deadline: February 23.
Download the Middle School Calendar PDF here.