Tavriski Christian Institute
Valentin Siniy, President
The mission of TCI is in training the competent and spiritually mature Christian ministers able and willing to meet the spiritual and social needs of the Church and community for Ukraine and the countries of Central Asia.
Though the training of Christian leaders is the main goal of our ministry, TCI does its best to help its students in different community transformation projects, evangelism, church planting, community health, Bible translation and engagement, and book translation work. TCI does that, when additional funds are available or additional funds are raised through special campaigns.
The core values of our ministry are:
Serve – TCI is commented not only to educating its students, but serving them by imitating Christ-like behavior.
Mission – TCI is commented to world mission and evangelism, and church planting initiatives of its students.
Holistic – TCI is a holistic ministry. We live what we teach.
Integrity – TCI does its best to keep its supports updated on all things going on at TCI.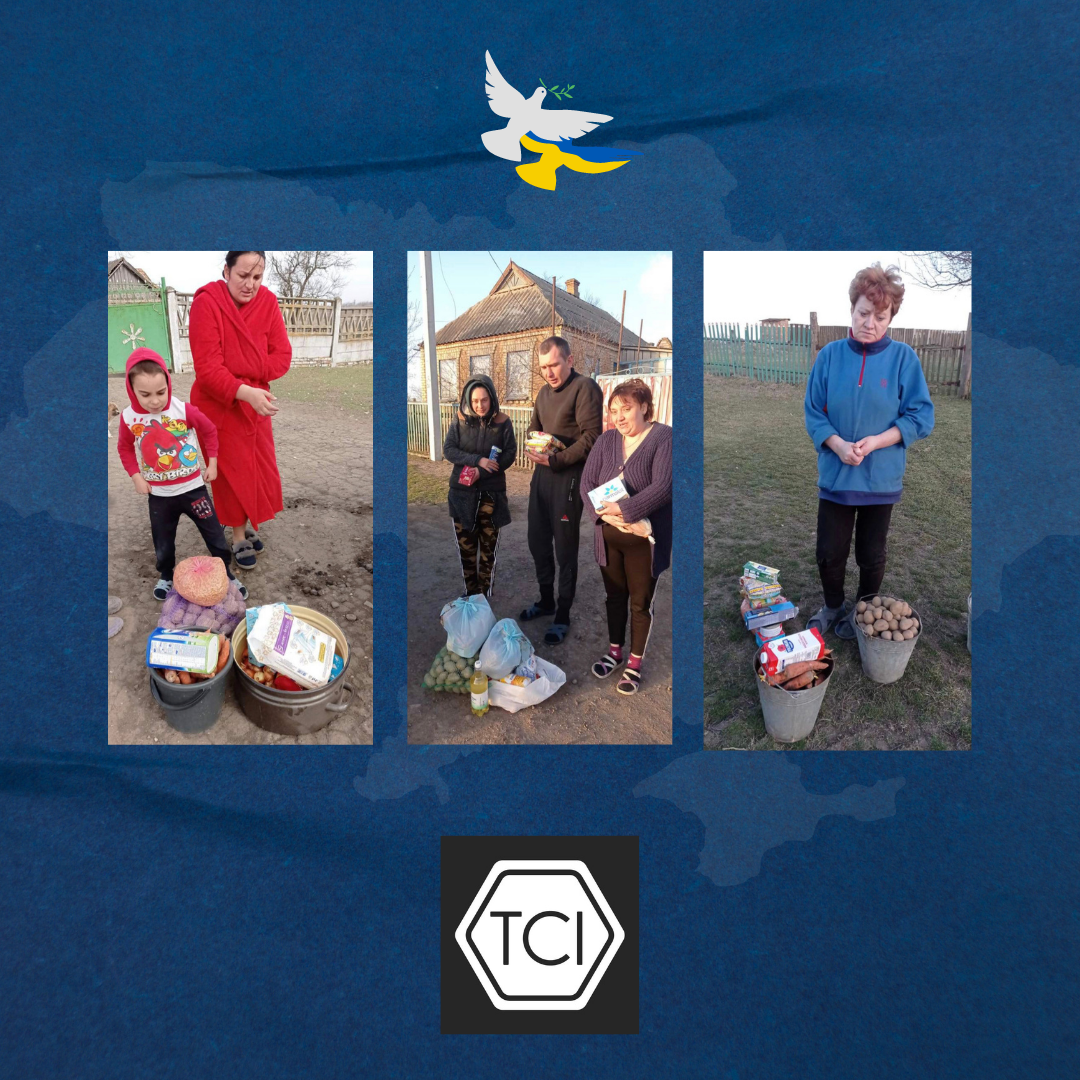 Dear Friends,
Christ is risen! He is risen indeed!
With this traditional greeting, we normally start our Easter Sunday services in Ukraine. On Easter morning we are excited to say these words to each other because they give us hope for a good future. Jesus conquered death, hell, and the grave. Because of His finished work, we possess victory as well! But can we feel this victory now, when our country is going through the war and its results are not clear?
Recently, I talked with our staff, who are still in Russian-occupied Kherson. Among the other questions, we talked about a sense of hope as we are getting closer to celebrating Easter. I was deeply touched by some of their statements:
"I am ready to die, and I don't know whether I will survive to celebrate Easter. The date when we celebrate Easter doesn't really matter. What matters is Jesus' resurrection".
"Easter to me is peace in my heart. We are ready to see the worst but we hope for better".
I was amazed to see such a high level of trust in God and I was reminded of the power of Jesus' resurrection.
Because Christ is risen, we have a meaning for our life, we were forgiven, and we are able to possess peace in this life and hope in the life to come. This truth applies to any circumstances — to the times of peace and to the times of war.
Because Christ is risen, our preaching is not pointless, as we comfort the widows and orphans, our faith is not fruitless, as we go to dangerous places like frontlines and battlefields, and our message is not meaningless, as we say we do all of that in the name of Christ.
Because Christ is risen, we know that our Christian brothers and sisters who have died are in His presence. We have hope of a heavenly reunion that will happen sooner or later. And if sooner, we are not afraid, as we will stand face to face with our risen, living, and eternal Savior, Jesus Christ!
Because Christ is risen, there is much hope and victory as a result of His Resurrection. Unfortunately, not everyone has this hope. This hope belongs only to those who truly believe that Christ is risen.
So, during these turmoils of war, we should keep bringing the Good News that Christ is risen, whether we do that through preaching in our communities, or bringing food to the hungry, or providing medical supplies to the sick, or comforting the orphans and widows, or giving shelter to homeless refugees.
Christ is risen, and because He lives we have hope and victory in Him!
Valentin Siniy – President, Tavriski Christian Institute
RETURN TO MISSON PARTNERS PAGE