Our Mission Partners
"The mission field is wherever faith meets unbelief, wherever the kingdom of God in a believer's life encounters the kingdom of the world."
– Hugh Palmer, Rector of All Souls, London
The FPCE Mission Statement says: "First Presbyterian Church of Evanston exists to know Christ and to grow in him as we serve and make disciples in Evanston, the Chicago area, and around the world." We embrace the full meaning of that through the following mission partners, as well as those we support who choose to remain anonymous:
For the last 12 years Prof Y. has been serving in the capacity as Academic Director, but longer in terms of lecturing and publishing in China with the goal of the following: To develop the biblical and theological foundations of leadership excellence in China, and...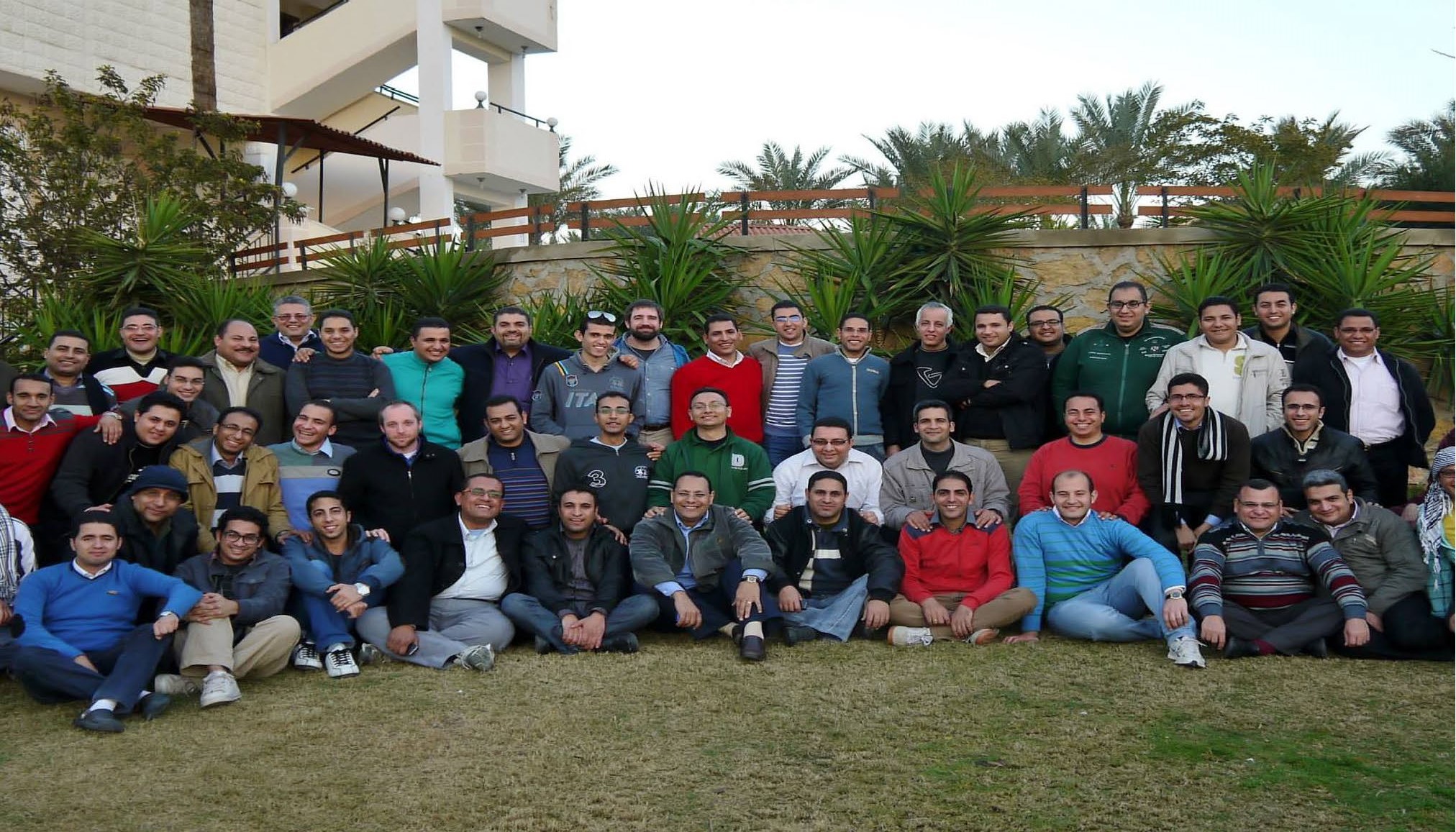 Rev. Doug Bradshaw Facing forward helps families and individuals end generational cycles of homelessness by providing long-term housing and comprehensive, clinical and multi-generational case management services designed to address root causes of homelessness, remove...
Allen A. Kakooza, Founder Mission:  To rescue orphans, abandoned and at-risk children, provide them with safe loving foster families and offer support services to communities in need. Vision and Goals: To create business safety nets for foster parents, youths and...
The Akhtars and their family serve in South East Asia with refugees from Myanmar, Pakistan and more.  The work centers on education, particularly vocational programs.Contact information:All communication should go through the FPCE Mission office. ...
Dr. Freddy Elbaiady, Founder and CEOSalaam Medical Centre is a not-for-profit hospital in El-Qanatir Elkhaireya, Egypt (population approx 450,000). The center started in 1996, under the auspices of the Egyptian Protestant church (the Evangelical Church of Egypt, Synod...
Sue Murphy, Executive DirectorInterfaith Action of Evanston (IAE) coordinates the Warming Center/Overnight Shelter/Hospitality Center/Soup Kitchens in Evanston.  Made up of many of the different faith communities, it is one was we join with people of other faiths to...
Noah Adair, Executive DirectorEmmaus Ministries helps male survivors of exploitation leave the sex trade and rebuild their lives. In Chicago alone, there is an estimated 3,000-5,000 of men and boys involved in trafficking, prostitution and survival sex. Our work is...
Andrew Mayo, Executive DirectorIn partnership with the Presbyterian Church USA, Medical Benevolence Foundation (MBF) supports the medical ministries of worldwide partners with particular emphasis in D.R. Congo, Kenya, Malawi, and Haiti.  MBF's focus is raising the...
Kenn Johnson, Executive Director The mission of Good News Partners (GNP) is "To end homelessness and hopelessness with everyone God brings to us, and to foster justice and build bridges of reconciliation." By God's grace, GNP creates and sustains safe, affordable and...
Sharon Riley, Executive DirectorRebuilding Together North Suburban Chicago provides free home renovations to homeowners having low-incomes in 14 communities in North Suburban Chicago. Rebuilding Together North Suburban Chicago also serves not-for-profit organizations...
Roche van Wyk, Director With our 'hand up not a hand out' approach Social Enterprise Learn to Earn is dedicated to eradicating unemployment and other legacies of injustice in South Africa through our 13 market-related skill development and 4 income generating job...
Sister Church and Area Ministries
(Location: Bethlehem/Palestine)
FPCE has a longstanding relationship with these two partners, in person, by skype into our adult ed classes through events including movie nights where we feature DAK films.  These partners challenge us to consider scripture through a middle Eastern lens, and through the lens of justice/mercy in both the Old and New Testaments. 
Rev. Dr. Munther Isaac, Senior PastorThe Evangelical Lutheran Church in Jordan & the Holy Land (ELCJHL) is known for its warmth and hospitality as it welcomes visitors and pilgrims to the Holy Land from around the world. Rev. Dr. Munther Isaac, Senior Pastor is...
Rev. Dr. Mitri Raheb, co-founder of Bright Stars of Bethlehem and President of Dar al-Kalima UniversityBright Stars of Bethlehem (BSB) began as a ministry of our sister church, its president is Rev. Dr. Mitri Raheb, former pastor of our Sister Church (Christmas...
2019 provided FPCE the opportunity to travel to the Holy Land and visit these ministries.  The hope is to establish an every three-year visit for larger groups.  Individuals who visit the Holy Land and are introduced /connected to our partners.  And potentially there will be exchange visits there that are smaller.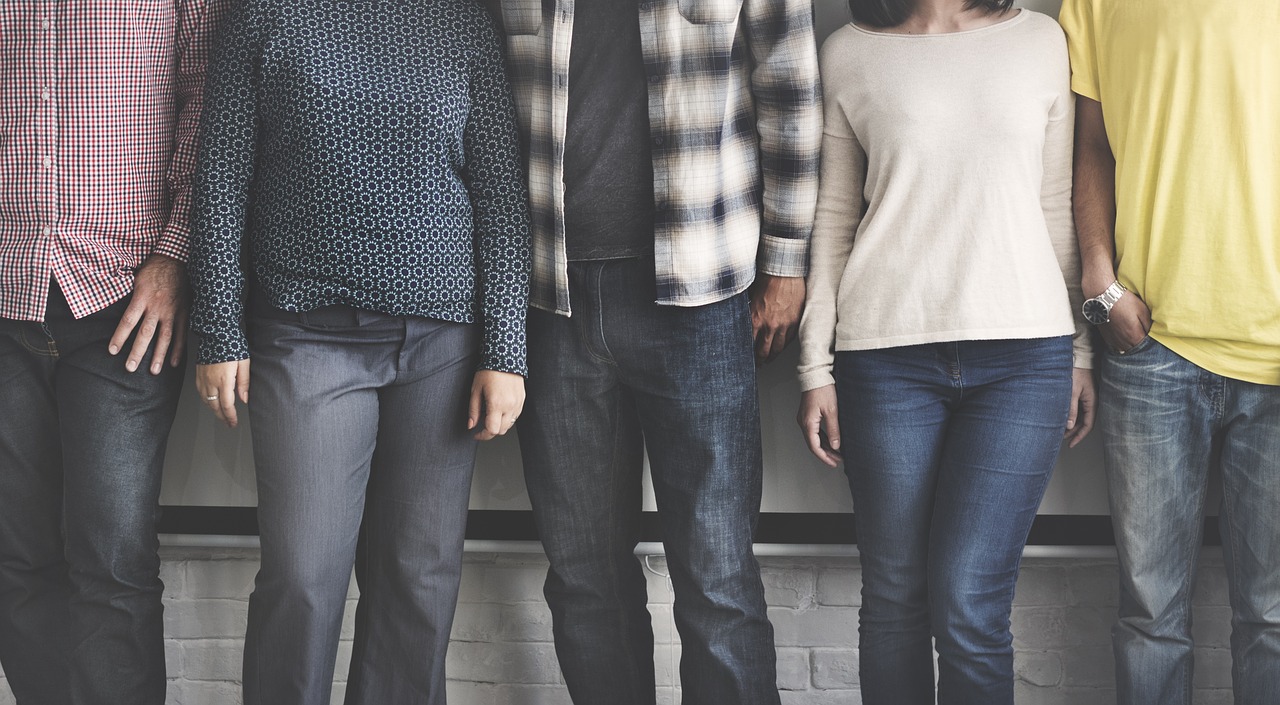 International Fellowship of Evangelical Students English/Portuguese speaking Africa (EPSA) Zellalum Abebe is the Regional Director for English/Portugese speaking Africa.  He is based in Addas Ababa, Ethiopia.  FPCE has close ties to this region- with frequent...
Middle East/North Africa RegionIFES Ministry in the Middle East and North Africa (MENA) aims to establish a healthy student ministry in every country in the Arab world.  IFES has been involved with student ministry in the MENA region since 1987.  The region comprises...
International Fellowship of Evangelical Students (IFES) English/Portuguese Speaking Africa Based in Kenya, Simon Masibo works to see university students built into communities of disciples, transformed by the gospel and impacting the university, the church and society...
Mickey Sanchez Graduate and Faculty Ministry at NU is currently led by Mickey Sanchez. He focuses on graduate students in Evanston and Chicago in all academic disciplines.  Mickey is also developing an ongoing dialogue with professors of all faith and belief's...
OMFThe US hosts over a million international students, and there are 25,000 international students in Chicagoland.  Robert and Laurie serve students at area campuses (primarily UIC, IIT and CoD), reaching out to them with the gospel.  A large focus of their work is...
Intervarsity Christian FellowshipInterVarsity's vision is to establish and advance witnessing communities of student and faculty on college campuses where people are transformed by Christ, campuses are renewed, and world-changers are developed and launched as agents...
Intervarsity Christian Fellowship at Southern Illinois UniversityInterVarsity's vision is to see students transformed, campuses renewed, and world-changers developed. Through discipleship, student leadership, evangelism and small groups we empower students to invite...
Pioneers International"The Khalils" are missionaries living in the Middle East where they focus on evangelism through media.  They work with Pioneers, focusing on the Arab world.  They offer media campaigns which lead to huge volumes of inquires about Christianity,...
 EFCA ReachGlobal/People International Keith and Louise's interest in overseas missions began when they led InterVarsity's summer mission teams to Poland and Russia during the Soviet era.  Working with Evangelical Free Church of America and Reach Global, they work...
Wycliffe Bible TranslatorsJim and Karen Hudson are longtime friends of FPCE through her parents who are long time members/leaders in the church.  Jim and Karen worked in an extremely dangerous context in the Middle East/Gulf Region with Wycliffe Bible Translators. ...
Serving Mission International (SIM)Kathleen Johnson: Kathleen is a former FPCE member who works with SIM in Buffalo, NY with Yemeni and Somali refugees. (predominately women and children.) She does ESL classes to help women adapt to the US, and various programs with...
Evangelical Church Winning All (ECWA)Members of FPCE while Isaac was at Northwestern, they remain part of a small group that they keep up with even from Northern Nigeria where they now serve. Isaac serves as a pastor of a local church in a predominantly Muslim area,...
Frontier FellowshipDan is a long-time friend, partner and frequent attender/teacher/preacher at FPCE.  He works with Frontier Fellowship to connect local USA congregations to Mission in Egypt, Iran, and Gulf States in particular.  He also connects local Christians to...
United Mission to India (UMI)Rev. Christudas Retnadas was a regular attender of FPCE while studying at Trinity Seminary.  He started United Mission to India in 2002 with a vision for reaching those in India and parts of Nepal most resistant to the gospel, primarily...
Wycliffe Bible TranslatorsLarry and Lisa are former FPCE members/attenders who served in Nigeria with Wycliffe Bible Translators. They now reside in the U.S. but Larry makes frequent visits to Nigeria to give in-person help and continues to works closely with local...
Denis Weins Vice President for Ministry PartnershipsSAT-7 is a Middle East and North Africa indigenous Christian broadcast media ministry broadcasting via satellite 24/7 throughout the Middle East and North Africa. The network supports four channels in the major...
Pastor IsaacTenth of Ramadan Church: The primary focus of the Presbyterian Church in 10th of Ramadan city is to serve Christian families who have moved recently to the new city of 10th of Ramadan. Situated adjacent to a Coptic church and surrounded by mosques, the...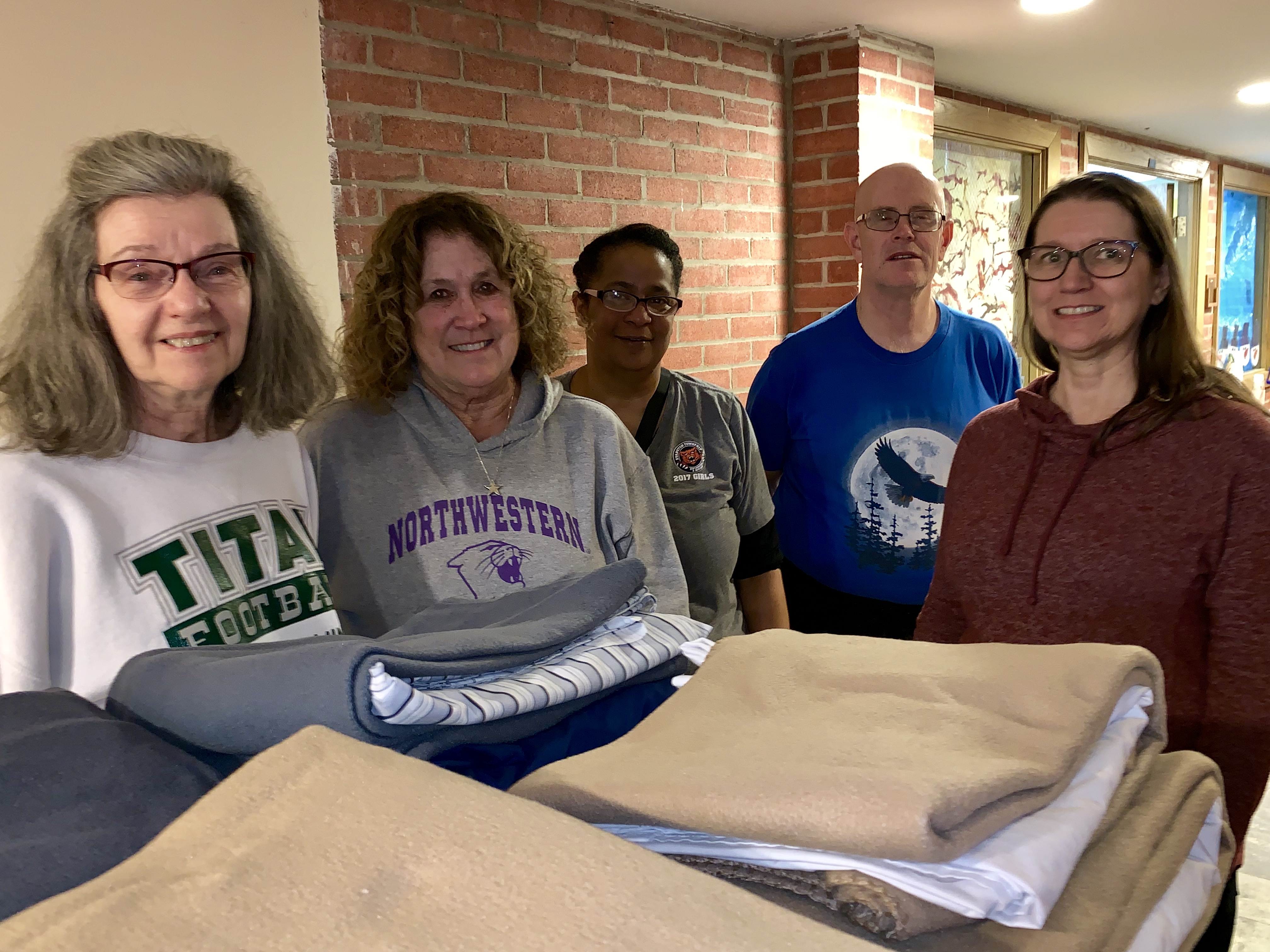 First Presbyterian Church is part of a consortium of shelters housed in faith organizations in Evanston that seeks to care for our homeless neighbors, giving them a safe and warm place to spend time and experience a friendly atmosphere during the winter months each...
The Congo Focus Team works closely with Presbyterian church leaders and members in the Democratic Republic of Congo (DRC) to support their ministries. In particular, the team seeks to improve primary and secondary education, as well as women's and children's programs....
Tumekutana is a Swahili word meaning "We have come together." It is a gathering of Presbyterian and Reformed Church Women Leaders from around Africa. It began in 2007 with the vision to bring women together as peers across Africa. These women who might otherwise never...
First Friends is a group at First Presbyterian created to help, welcome and befriend refugee families. "First Friends" was chosen as a name because we are from "First" Presbyterian Evanston, and we may also be some of the "first" people that these people will...
The Overnight Shelter will be hosted at FPCE December 29 through January 19. If you never volunteered before and are interested, contact Charlene Parris at c.parris@comcast.net and we'll work with you to get you trained. We'll need volunteers for set up each night and...
The Great Commission Fund (GCF) was established in order to give one time and multiphase grants which further the Good News of the Gospel in Jesus Christ, locally and globally.  With God's grace and an initial gift of $500,000 the GCF has given out over $1,000,000...
Souper Saturday was established in 1983 as a ministry of First Presbyterian Church Evanston. Every Saturday, 80-100 guests are served a three course well prepared meal in a warm, welcoming environment. Most guests in attendance are adults and a few are children....
FPCE has a long-standing relationship with Good News Partners. But our focus on the families living in interim housing in the Good News system dates back ten years. Outreach is primarily with mothers and their children through tutoring, music ministry and more....