Sermon Series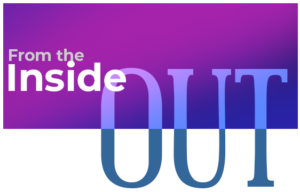 Date
Scripture
Title
Description

February 17
Ash Wednesday

Joel 2:1-2, 12-17

Your Return

Returning to God starts inside and works outside.

February 21
I Peter 3:18-22
Your Source
The source of transformation begins with Christ.
February 28
Mark 8:31-38
Your cost
The cost of confessing Christ is to follow him to crucifixion.
March 7
John 2:13-22
Your priority
Concern for God's glory renews the heart of our worship
March 14
John 3:14-21
Your Choice
Jesus lifted up on the cross for the salvation of the world, demands choosing life or death.
March 21
John 12:20-33
Your love
Jesus speaks about his death so his disciples might find the secret to life.
March 28
Palm Sunday
John 12:1-19
The road to the cross
Every step of obedience brought Jesus closer to the cross
Maundy Thursday, April 1
John 13:1-17, 31-35
Modeling the way of Jesus
Modeling the way of Jesus means practicing humble service and radical love

April 4
Resurrection Sunday/Easter

Mark 16:1-8
Does the resurrection matter?
The resurrection of Jesus was a confusing event for the first witnesses and it still remains a confusing spectacle to the world.
Holy Week Services
April 1, 2021 – Maundy Thursday Service
April 2, 2021 – Good Friday Service
April 4, 2021 – Resurrection/Easter Sunday
Taizé Worship
March 3, 17, and 31 at 7 p.m.
Join us for Lenten Taize Worship live on Zoom on Wednesday March 3, March 17, and March 31 at 7 pm. In the presence of Christ, we gather together in meditative prayer, Scripture, and repeating song, allowing the mystery of God to become tangible through the beauty of simplicity.