Holy Week Services
In-Person in the FPCE Sanctuary AND live online – More details coming soon!
April 2, 2021 – Good Friday Service – 7 p.m.
(Register here for in-person attendance)

April 4, 2021 – Resurrection/Easter Sunday – 10 a.m.
In-Person Registration is closed.
Easter Morning Sunrise Service
Join us at Lee Street Beach, Easter Sunday morning, for a Sunrise Service, 6 am, Sunday, April 4. A short service of scripture, song, and sermon meditation led by Pastor Henry. We arrive in the darkness and depart in the light.
Taizé Worship
March 3, 17, and 31 at 7 p.m. on Zoom
Join us for Lenten Taize Worship live on Zoom on Wednesday March 3, March 17, and March 31 at 7 pm. In the presence of Christ, we gather together in meditative prayer, Scripture, and repeating song, allowing the mystery of God to become tangible through the beauty of simplicity.
The Zoom link will be available via our emails or by signing up online here:
https://us02web.zoom.us/meeting/register/tZwsdu2gqTIvGtGDt4ENwWswQAlEj1q4cYkP
After registering, you will receive a confirmation email containing information about joining the meeting.
Sermon Series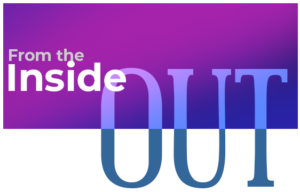 Date
Scripture
Title
Description
February 17
Ash Wednesday
Joel 2:1-2, 12-17
Your Return
Returning to God starts inside and works outside.
February 21
I Peter 3:18-22
Your Source
The source of transformation begins with Christ.
February 28
Mark 8:31-38
Your cost
The cost of confessing Christ is to follow him to crucifixion.
March 7
John 2:13-22
Your priority
Concern for God's glory renews the heart of our worship
March 14
John 3:14-21
Your Choice
Jesus lifted up on the cross for the salvation of the world, demands choosing life or death.
March 21
John 12:20-33
Your love
Jesus speaks about his death so his disciples might find the secret to life.
March 28
Palm Sunday
John 12:1-19
The road to the cross
Every step of obedience brought Jesus closer to the cross
Maundy Thursday, April 1
John 13:1-17, 31-35
Modeling the way of Jesus
Modeling the way of Jesus means practicing humble service and radical love
April 4
Resurrection Sunday/Easter
Mark 16:1-8
Does the resurrection matter?
The resurrection of Jesus was a confusing event for the first witnesses and it still remains a confusing spectacle to the world.