Ethiopia Network of the Presbyterian Church USA
Thursday and Friday, May 18 and 19, 2023


First Presbyterian Church of Evanston
The gathering will feature Rev. Dr. Hunter Farrell, head of the World Missions Initiative at Pittsburgh Seminary, and Rev. Dr. Yonas Yigezu, President of the Ethiopian Evangelical Mekane Yesus ("Jesus lives here") denomination of over 10 million people in Ethiopia.
Volunteer

Volunteers are needed throughout both days.  Serving opportunities include set-up for meals and snacks, clean-up after meals, session greeters, and rides to and from the airport and train stations. Sign up to volunteer here!
Participate

First Pres congregants may attend any or all of the daily scheduled events free of charge. No prior registration is necessary; however RSVP is required to attend lunch and/or dinner each day. Click the name of meal below you would like RSVP for.
Schedule

To view a tentative schedule,
click here
.

Speaker Bios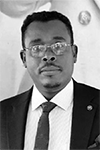 Rev. Chali Yosef
The Rev. Chali Yosef is President of the Western Wollega Bethel Synod of the Ethiopian Evangelical Church Mekane Yesus located in Dembi Dollo. Prior to his election as President, Rev. Chali served as synod vice-president and as pastor for the Danke Bethel congregation in Dembi Dollo. During his time of leadership, the Danke congregation built a 3,000 seat facility, increased the financial stability of the synod, helped establish an income generating multi-use facility in Dembi Dollo, initiated creation of a Kindergarten school, and encouraged the upgrade of Gidada Bible School from certificate level to first degree level. Rev. Chali is married and has three children. He was educated at Berhane Yesus Elementary School and at Bethel Evangelical Secondary School and then went to the Mekane Yesus Seminary and graduated holding Bachelor of Theology.
---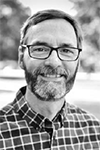 Rev. Dr. Hunter Farrell
B. Hunter Farrell (doctor of anthropology, Pontificia Universidad Católica del Perú) is the director of Pittsburgh Theological Seminary's World Mission Initiative (WMI). He worked for over thirty years as a mission co-worker and director of world mission for the Presbyterian Church (U.S.A.) and as a professor of mission and intercultural studies. He is the husband of Ruth Brand Farrell, father to three grown children, and a Presbyterian minister. Together with co-author Balajiedlang Khyllep, Farrell recently published Freeing Congregational Mission: A Practical Vision for Companionship, Cultural Humility & Co-development (InterVarsity Press Academic, 2022).
---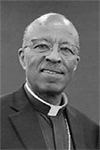 Rev. Dr. Yonas Yigezu
Rev. Dr. Yonas Yigezu is President of the Ethiopian Evangelical Church Mekane Yesus. Prior to his election as president, Rev. Yigezu served the EECMY as Director for Mission and Theology. He was first ordained in 2006, and completed a doctorate through Concordia Theological Seminary (Fort Wayne, Indiana). Yonas Yigezu pursued his early education in Challia, Wollega and Ghimbi High School. He continued his studies in England in the areas of church management and in Manchester University where he earned a bachelor's in development management policy and a M.A. in management and economic policy. He earned his Masters of Divinity at Union Theological Seminary in Richmond, Virginia in 2006. Yonas Yigezu was ordained in 2006 in West Wollega Bethel Synod, Dembi Dollo. He and his wife, Ayantu Dufera, have 4 children.