Church Online Platform Tech Info
Church Online Platform Tech Information
The new online worship hosting platform will be hosted at: https://firstpresevanston.online.church/ or https://live.firstpresevanston.org/ (which is not working now but should be by July 12).
The service is free and is provided by the same people who make the YouVersion Bible app for iPhone and Android. You can learn more about them at https://churchonlineplatform.com/.
Basically, we upload the worship service video on Friday or Saturday to our own hosting service (we use Vimeo). Then we tell Church Online where to find the video, with just a couple of pieces of information. They do NOT advertise and they do NOT have any control over the video or its content. On Sunday morning, when folks come to the site the video plays as if it were live (just like our Facebook and YouTube videos did, but this way we can all be together).
Here is what the interface looks like: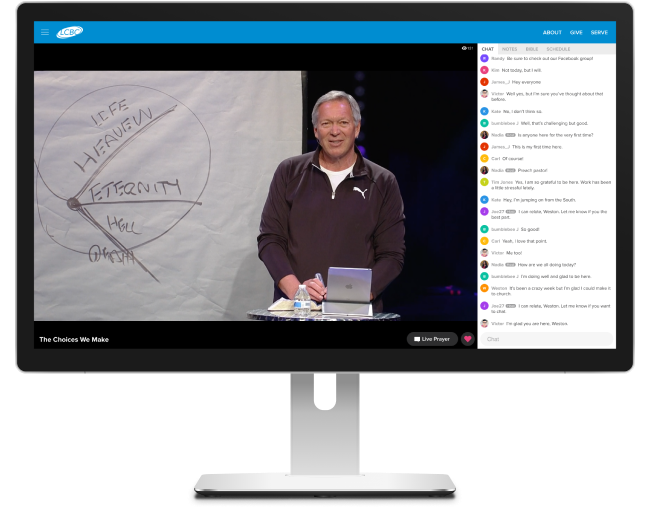 Here is what hosts will be looking at while the service is playing: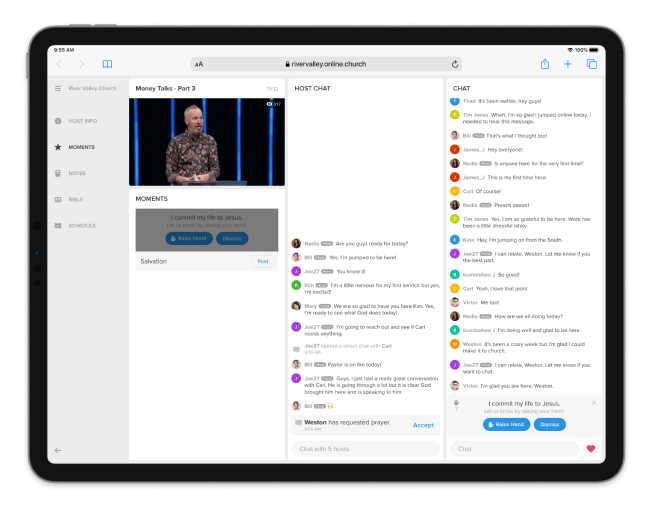 Host can interact with those who are in the chat and also with one-another. Prayer Companions will use a similar interface in private chat rooms.
More information will be made available next week!