Online class on Galatians continues Sunday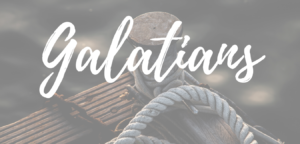 Join First Pres Associate Pastor Henry Coates and guest speakers from across the country as we explore Paul's seminal and radical Epistle to the Galatians. We will explore the text, what drove Paul to write it, the conflict it seeks to address, and the theological concerns it brings to the forefront. We will also examine how the text has been interpreted and used by Christians (and heretics!) throughout the centuries.
The class will meet on Zoom at 11:30 a.m. and continues each Sunday through June 20 unless otherwise noted.
Register here:
The link is also available on the home page via the calendar and will be made available through the live chat, too.