This week's eNewsletter Feature
was written by Rev. Dr. Tassie Green,
FPCE interim senior pastor.
Dear Sisters and Brothers in Christ, 
Recently session members told stories to one another of how God has gotten their attention; these were stories of where they have seen God work. It was a delightful time for me to get to know our amazing leaders, and for them to discover new depths in one another. One of my hopes for each group in the church is that we practice being the people of God together before we jump into doing God's work.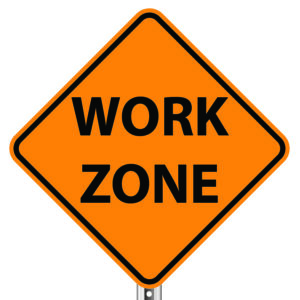 I hope you're joining us in worship, whether in person or online, as we look at what we can learn from the Exodus scriptures about: Who is God? And what are God's ways? How can we see God at work and join in? Our good God wants to lead us, promises to help us. God doesn't always/usually lead how or where we expect. When we allow ourselves to be led, we begin to see God anew where we least expect.  
We are learning together that God's goal for the Exodus was: "Transforming God's people from enslaved to free people who choose to worship God freely in a new land."  
Our primary goal in studying these stories together in worship is: to meet anew the God who meets us in the wilderness and leads us into God's good future for First Pres. 
How has God grabbed your attention?
Where are you seeing God at work?
Share your thoughts on these with one another when you have the opportunity. 
Thank you to the deacons who created a lovely going away reception for Pastor Amanda, whom I hear is now safely in Portland, OR. We want you to know serving children and young people is an important priority of First Pres. The Session is determined to prioritize resources and personnel to continue this high priority without loss of momentum. But we need to hear from YOU! 
Families, Speak Up!
I am listening to the concerns, wishes and dreams of Our Children, Our Families council this week. Then any parents in the church who wish to be heard, or join in dialogue please join me on September 17, 4-6 p.m. at the first Family Small Group, which is open to all parents, with nursery open for (infants thru age 5) and activities for kids Kindergarten and up, and our youth.  Please do join in for discussion and dinner, if even just for this one night of Q& A. 
I invite you and I want to hear from you!
This Sunday, September 10, immediately following 9:30 a.m. worship (yes, this is the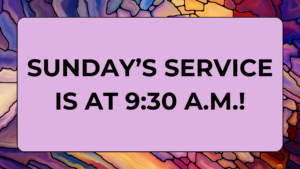 week we move back to our earlier starting time), we will gather in the parlor for the first of our monthly gatherings called Pastries with the Pastor. It's a fun Q& A time for you to ask questions of me, and for me to ask questions of you. In these times, we'll work together on naming where the church is today and what your hopes and dreams are for what may be next steps. Plus, we'll have some fun together.  
On the journey with you,
Pastor Tassie