On Sunday, May 21 Guest Preacher Rev. Dr. Hunter Farrell will bring the sermon. Learn more about him below!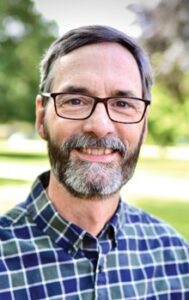 Rev. Dr. Hunter Farrell is the director of Pittsburgh Theological Seminary's World Mission Initiative and author of "Freeing Congregational Mission." He has worked for 34 years as a missionary (DR Congo and Peru), mission leader (director of World Mission for the Presbyterian Church USA), and teacher of mission and intercultural studies on three continents. He developed fluency in four languages (English, Spanish, French and Tshiluba) and completed the M.Div. in Cross-Cultural Studies from Fuller Theological Seminary, the Diplôme d'études approfondies at the Ecole Pratique des Hautes Etudes (Paris), and his doctorate in anthropology from the Pontificia Católica del Perú. His global work includes helping to organize a social movement in Peru which decreased the toxic emissions of a U.S.-owned metal smelter in a Peruvian city where more than 97% of the children suffered from lead-poisoning. Among his greatest teachers are his wife, Ruth, and the Congolese and Peruvian colleagues with whom he worked.
You can also hear from Hunter tomorrow during the Ethiopian Mission Network gathering at First Pres. Click the here for details!