This week's eNewsletter Feature
was written by Rev. Dr. Raymond Hylton,
FPCE senior pastor. 
Then Jesus was led up by the Spirit into the wilderness to be tempted by the devil. He fasted forty days and forty nights, and afterwards he was famished.
– Matthew 4:1-11
Dear friends,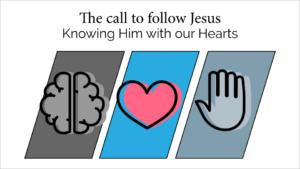 Our congregation and our leaders are making a huge bet. No, we are not at the casinos or buying lottery tickets. We are placing inordinate weight on the meaning and practice of living as disciples of Jesus.
The future resurgence of the post-COVID-19 church depends not on refilling the pews with Sunday attendees, or retooling our programs to make them shinier, more appealing to our senses, or more convenient for our schedules.
No, the future of the church depends on a return to Jesus's methods of announcing and expressing the present Kingdom of God through his devoted followers.
One way to return to Jesus's methods is to follow him during Lent. Before you protest that the Lenten season is not found in Scripture, remember that from ancient times, Jews and Christians observed special moments and festivals to refocus their souls on what is transcendent and formative.
After his baptism, Jesus was led by the Holy Spirit into the wilderness to face the powers of darkness. Satan's plan was to distract and change Jesus's mission, and to seduce him into relying on his power instead of on the guidance of his heavenly Father.
Jesus was wise to the evil one's plan. He defeated the attacks of the devil through practices that we can do over Lent.
He prayed.
He fasted.
He depended on God.
He immersed himself in Scripture and used it to define his identity and mission in the world.
He endured 40 days and nights of temptations from the forces of demonic darkness.
Trouble doesn't last forever. The devil left him for a season (Matthew 4:11). Jesus emerged stronger, determined to announce the arrival of the Kingdom of God and call others to follow him. Almost immediately after returning from the desert, Jesus began to gather his disciples.
As he walked by the Sea of Galilee, he saw two brothers, Simon, who is called Peter, and Andrew his brother, casting a net into the sea—for they were fishermen. And he said to them, "Follow me, and I will make you fish for people." Immediately, they left their nets and followed him. [1]
He didn't call thousands to start a mega-church. Jesus placed inordinate weight on calling and shaping twelve imperfect followers. We all know the results. We are here today because of their faithful witness.
This is how Jesus changed the world, and ignoring his ways can result in huge mistakes, creating models that build impressive organizations but cannot build people who love God even to the point of death.
Here's my Lenten Challenge to all of us over the next 40 days:
I don't present this challenge as a burden to be seen as a law to be followed or a burden to be carried on our own. Ask the Holy Spirit to move you to do as many of these as possible. I won't be asking for some sort of score card once Easter arrives. Instead, we will all be able to see the results together as we are strengthened and equipped for the day-to-day life of discipleship, and for the ministry of the church.
I'm looking forward to seeing you all this Sunday at our 9:30 a.m. worship service.
A fellow disciple,
Pastor Ray
[1] The Holy Bible: New Revised Standard Version (Mt 4:18–20.)