This week's eNewsletter Feature
was written by Dr. Rev. Raymond Hylton
FPCE senior pastor.
Dear friends,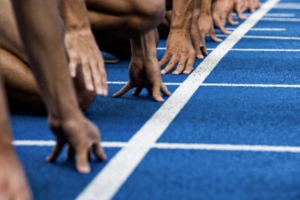 I hope your new year is off to a great start.
New Year's Day, this past Sunday, just after our first worship service of 2023, a member of our church announced to me she had read through the Bible in 2022. I shared my genuine delight with her accomplishment, and we talked about podcasts and other tools to supplement her continuing reading of Scripture.
What an uplifting beginning to 2023! Would you like to read through the bible this year? Here's a user-friendly source. Let me know what you think.
The start of a new year is always very special to me. I don't ever ignore the stuff trailing me into the New Year, but I also feel rejuvenated with an untouched 365 days ahead waiting for me to try, to dream — to simply keep moving forward with my life.
One of my annual rituals is to reflect on the previous year. What should I continue? What new thing should I start? And what should I stop doing? Continue, start, stop. This annual practice has served me well throughout much of my life.
So, in 2023, I will continue reading and re-reading God's holy Scriptures. Why? Scripture confronts my bad habits, restores my soul, and transforms me increasingly into the image of Christ.
On Sundays, I will continue asking us to explore the meaning of discipleship in a new teaching series: With Head, Heart, and Hands: The Call to Follow Jesus. Please join us on those Sundays.
In 2023, I have identified 12 key books to start to read for pleasure, growth, instruction, and inspiration.
As I told our staff at our first staff meeting of the year, I plan to stop holding back from sharing my thoughts and feelings with others. It's a long story, but I need to keep growing and speaking up more often.
How about you? Take these three prompts — continue, start, and stop — and see what emerges for you.
Hebrews 12:1-2 is one of my "lanterns" for this year:
Therefore, since we are surrounded by so great a cloud of witnesses, let us also lay aside every weight and the sin that clings so closely, and let us run with perseverance the race that is set before us looking to Jesus the pioneer and perfecter of our faith, who for the sake of the joy that was set before him endured the cross, disregarding its shame, and has taken his seat at the right hand of the throne of God.
Ready to run the race in 2023,
Pastor Ray Hylton