This week's eNewsletter Feature
was written by Rev. Amanda Golbek
FPCE minister of children and youth.
Dear friends,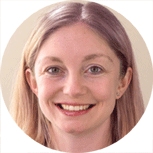 Lately, I have been thinking a lot about the future of the Church.
I am connected to a variety of groups for pastors, and I am currently working on a D.Min through Fuller Theological Seminary where I connect online, occasionally in-person, with a wide variety of church leaders. In all these circles, there is an acknowledgment that the Church is shifting ground; there is a broad recognition that the last few years have unearthed a new, irresistible movement, a new trajectory for the Body of Christ.
I have been reading books and articles that wrestle with hard realities of the rapidly changing and unfolding context we find ourselves in as we have more and more space in which to reflect on the pandemic, racism, gun violence, the divisiveness of our country and world, and the ascendance of our Generation Z who are being formed by these realities.
Recently, I read a blog post by pastor, leadership trainer, and writer Carey Nieuwhof, who regularly posts his predictions and opinions about what he sees as disruptive trends taking hold in the Church. Earlier this year, he posted on his website about the "12 Disruptive Church Trends that will Rule 2022 (And The Post-Pandemic Era)." In this post, he predicts the "demise of the old model of church" and says churches that innovate will be the ones who survive and grow (especially those that move beyond just offering things on Sundays). He predicts hybrid church (offering attendance in-person and online) will become the natural part of how we do church. He also believes, however, that in-person church will need to become more personal in order to be the platform for transformational experiences.
"The goal is not to have a church where everyone knows everybody…," Nieuwhof writes. "The point is to have a church where everyone is known."
A few other of his predictions include:
Not all churches will find a new vision, but those who do will have a brighter future.
Church attendance will stabilize, but not return to 2019 levels.
More information provided by the church will move online, but we are still a few steps away from a virtual church.
Churches will have to adjust to living in times of less predictability.
I don't agree with everything Nieuwhof says, and I have been contemplating whether some of my distaste with his debatable prophecies has to do with my own desire for things to remain the same. Much of what he points to — if it were to come true — would mean the Church will be a very different place in the next 5-10 years. The building will become an "extra" feature rather than an essential, small groups and house churches will take on a new role, the ministries of the church will move away from being primarily or solely on Sundays. The internet will become the main source of religious information; churches will help people sort through and reflect on the Christian theology, knowledge, and practice, but will no longer be the central place where that information is first encountered.
While there is a little part of me that gets excited at the idea of these predicted changes (the part of me that enjoys new experiences), there is a larger part of me that gets a little frustrated and disappointed. Personally, I would love to settle in and know that the path ahead is clear and predictable to some degree.
The truth is, whether you or I agree or not with Nieuwhof's various assessments, the Church is changing. The Christian landscape is changing. I believe Christ is just as ever-present as he once was, and I am not worried that Christianity is in any way losing its fundamental Kingdom power or failing to be relevant. The foundational truths of our faith remain the same: Christ was, and is, and will come again.
But how we seek to be his hands and feet, how we are called and moved through the power of the Holy Spirit to minister in this world, will be different. How we live into the truth that "Thy kingdom come, thy will be done, on earth as it is in heaven" will look different. While change is coming — as change ever will — and the future will only become clear to us in time, we can place our hope in the fact that God is at work in all of it, and our faith rests on the confidence that God is always able to bring new life even out of what may appear to be death.
As I spend time with our youngest disciples, our children and youth, I do wonder what the future holds for them. How do we share with them the timeless truths of faith? How can we listen to them and let them lead us into the future? How do we walk faithfully, together, into that future?
This Sunday, guest preacher Jarrod Brown will preach on Romans 12:2. In this Scripture, we are told to "not be conformed to the patterns of this world, but be transformed by the renewing of our minds." As we prepare for the future God is preparing and unveiling before us, let's open ourselves to having our minds stretched as we open ourselves to the new and different ways we may be prompted to be the Church in the days, weeks, months, and years ahead.
In Christ,
Rev. Amanda Golbek
Minister of Children & Youth