eNewsletter Feature Story – January 20, 2022
This week's eNewsletter feature
was written by Jim Teague,
FPCE director of communications.
Dear friends,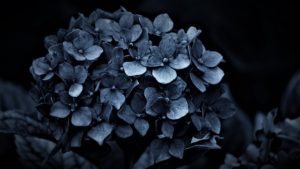 While attending an online funeral for an extended family relative recently, I found myself squirming with increasing discomfort as the first, second, and then third close friend of the deceased came to the lectern and shared anecdote after anecdote about what a great creative talent/businessperson/amateur chef the deceased had been.
Extremely successful in their field, the deceased had rubbed elbows with individuals and organizations which today are household names. The stories shared by these friends varied in their level of detail about just how involved the deceased had been in maximizing the "celebrity" of their clients. There was the occasional slightly embarrassing tidbit about late-night larks around town, and off-handed comments about what a good cook, what a good host, or what a good negotiator the deceased had been.
The spouse and children sat in the front row of the large church, and the video stream, attended by hundreds, allowed you to see them throughout the ceremony. They held one-another's hands, nudged one another, and laughed with nodding recognition of the deceased in the tales being told. Death had come quickly, tragically, and unexpectedly to this individual, leaving the family behind in a state of shock and dismay.
By the time the third friend sat down, I was genuinely concerned for family of the deceased. I had pieced together in my mind a scenario where they had been emotionally abandoned, and how no-one had really, truly known the deceased apart from casual conversations, business dealings, and the aura of celebrity that had encircled them. Friends knew the deeds — both good and bad —of the dearly departed, but seemingly nothing of the inner workings of the heart and soul now separated from them by death.
And then, beginning with the youngest daughter, each of the four children came to the lectern and told those in attendance about their loved one, their parent… Their dad.
And my opinion of him changed immediately and completely.
The youngest read a "Thank You" note she wished she could have given him before he died.
"Dear Daddy," she began. "How can I begin to thank you for pouring into us every ounce of love you had to give?"
She went on to tell of her father's sacrifice in giving each of them a "fairytale life" from which she and her siblings blossomed into "four adults you are so very proud of."
Her letter spoke of the love, wisdom, and direction, laughter, entertainment, and comfort he had provided to all of them. She credited him with encouraging her to pursue her dreams of a career far different from his own because it would provide "a lasting sense of achievement and confidence."
The value of family, and the importance of supporting one-another as siblings, she said, was hard at work right in that moment. "We're taking care of each other, Dad. Just like you would want."
She dabbed her eyes as she said "How can I begin to thank you for giving me the opportunity to know Jesus?… Today I praise God for giving me you!"
She said she would miss the feeling of him squeezing her hand as they sat next to one another at church; his way, at times, of letting her know he thought the preacher had made an important point she shouldn't soon forget, or in other instances just silently telling her he was glad they could share that time together.
"You fought battles of your own that no one here on earth can grasp the magnitude of," she said.
Next came the second youngest, a son, who said the reason so many were in attendance for the funeral was "because of my father's humanity… He was totally indiscriminate with his love for all people."
The second oldest, a daughter, spoke of the pride she took in having worked alongside her father. She had witnessed his interaction with musicians of amazing talent, booking their appearances, promoting their recordings and performances, and, in many cases, helping them negotiate the difficulty of being suddenly famous while still extremely young. She mixed in tales of the weekend pancake tradition he always tried to be home for, no matter where his work took him.
Finally, the eldest son came forward, handsome, well-spoken, and poised.
Without melodrama or unnecessary detail, he spoke of his own "lost years" as a result of drug and alcohol use, and how his father had been by his side with the proper balance of loving support and unwillingness to downplay the seriousness of the problem.
He went on to talk about a time when the four siblings had allowed their teen and young adult energy to do physical damage to a basement family room. After acknowledging his disappointment at their behavior and strongly expressing a desire that it never happen again, the dad turned the repair and upgrading of the room into a family project each of them contributed to and spent time together completing.
As the service ended, I found myself thinking about how quickly my opinion of the father had changed, once I heard the stories shared by the children. Three things struck me:
There had been great times of joy within their family which would be part of what they would lean on to carry them through their grief.
The children both knew and were known by their father.
His presence – throughout their lives – was a source of strength, inspiration, and joy.
I also came away recognizing how my own presuppositions and, frankly, judgment had almost led me to miss out on the beauty of this person's family life, his spirituality, and the eternal value of his investment of time, personality, and emotional energy into all their lives.
Our God is infinitely better than even the best human father at pouring out his goodness into the lives of those who love him. He shares his presence with us through the Holy Spirit, through worship, and through our fellowship together. He fills our dry wells with new waters, allowing us to rejoice with one another, even in the midst of deep trials and grief.
This Sunday, Rev. Ray Hylton will teach another in our series of lessons on the values we have adopted as a church. This week's sermon is entitled "The Joy of the Lord" and draws from Nehemiah 8:1-3, 5-6, and 8-10.
Join us online at https://live.firstpresevanston.org and take part in our worship, confession, prayers, and celebration of our great and loving God.
See you then!
Jim Teague
FPCE Director of Communication