eNewsletter Feature Story – November 18, 2021
This week's eNewsletter feature
was written by Rev. Amanda Golbek,
First Pres minister of children and youth.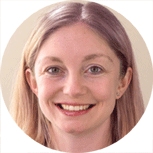 Dear Friends,
Do you remember when you received your first Bible? I do. Actually, I have two Bibles that I distinctly remember receiving, and that I carry closely with me to this day.
The first one was given to me on Sunday, October 13, 1996, when I was a 3rd grader. I remember standing at the front of the sanctuary on the steps of the chancel. The Christian education director called my name and I stepped forward as the pastor held out a burgundy-colored hardcover Bible. The name of the church was inscribed on the inside front page, along with the date it was presented, and my name.
Tucked between the pages at the beginning of each book of the Bible were colorful ribbons to make it easier to navigate through the Scriptures. Though many of these ribbons have fallen out and been lost over the years, I have continued to carry this Bible with me near and far. It is often the last thing I pack when I move. I probably have treated it a little too reverently out of fear that I would damage it. (In years since receiving that Bible as a 3rd grader, I have learned that Bibles are meant to be colored in, written in, dog-eared, and annotated.)
But, I will confess: I have a hard time not wanting to keep this first Bible pristine. You see, while it is a Bible – the Word of God, the story of my faith – it is also a marker of a distinct memory of my faith journey, and it is a reminder of the love of the church family that discipled me in my faith and of their desire for me to grow in relationship with God.
I mentioned that I have two Bibles that are meaningful to me. The second one is the Oxford Annotated Bible I received as a graduation gift from my home church.
Now, what makes this Bible so special goes beyond that it was given to me by my church family, or that it served to launch me even deeper on my faith journey as I travelled through college, seminary, and beyond. What makes it so special to me is that the congregation signed the inside cover, leaving encouraging notes and comments for me. I love to sit with it in my lap during my prayer time and read through the names of those who left notes. It is a gift from the saints of the Church.
Many of them – including my own grandmother – have since passed away. It encourages me and reminds me that, indeed, I am not alone as I read the Scriptures and as I seek to follow Christ.
This Sunday we will be presenting Bibles to our Kindergartners and 2nd graders, along with our 1st and 3rd graders who didn't receive Bibles last year due to the pandemic. It is a special opportunity for us as a church family to be reminded of the promises we make to each of these children of our church to help guide them in their faith journey.
While the act of presenting Bibles and praying over these children in worship is formative in their life of faith, even more significant is how we as a congregation continue to walk beside these children in the future. I look forward to you all joining us on Sunday morning (in person or online), and I encourage you to consider making a commitment at that time as to how you will help disciple these children.
Would you pray for them regularly? Would you help them engage with the Scriptures while sitting with them in a pew or on the floor with them at the back of the Sanctuary? Might you consider coming to read stories with the little ones in the nursery? Could you give one Sunday a month to teach or assist in Sunday School?
Finally, perhaps this Sunday would be the perfect time to mark your own personal recommitment to engage with Scripture and make a place for it in your spiritual life.
In Christ,
Rev. Amanda Golbek
FPCE Minister of Children and Youth