eNewsletter Feature Story – October 28, 2021
This week's eNewsletter feature
was written by Rev. Amanda Golbek,
First Pres minister of children and youth.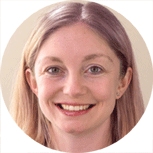 Dear Friends,
On October 15 and 16 we had a wonderful church retreat hosted by the Adult Discipleship team and led by Dr. Andrew Root from Luther Seminary. Dr. Root left us with a great deal to think about regarding our faith and what it means to be witnessing Christians in our present age and context. For those who were unable to join us for the retreat, stay tuned in the coming weeks for information about how you can access recordings of Dr. Root's talks. In both his talks and his writings, Dr. Root offers a plethora of material that could be endlessly mined for new insights around the topics of faith and theology.
Despite the breadth of his talks in his presentation to us, there is one core concept that he directed us toward at multiple points over our retreat weekend that I think our community can use very tangibly, right now and from now on.
Dr. Root repeatedly directed us toward the practice of testimony or storytelling.
For some, the word testimony is a word that comes naturally when talking about faith practices. For many of us, it may be something that was practiced in your faith community when you were young. I would argue (and I believe Dr. Root would agree) that if you are below a certain age, and grew up or came to faith in a mainline church, your experience of testimony is likely limited to non-existent. I didn't grow up with any experience of it and we didn't talk about it, either. Even as a Pastor, it has taken me many years to sort out what I think and feel about testimony and its role in faith formation. Looking back, I see now how testimony was present in "unofficial" ways in my faith community.
Central in his teaching, Dr. Root steers us toward testimony and storytelling as a method of engaging in faith formation because, through testimony, two things happen: We are pushed to attempt to articulate where God is at work in our lives, or in our community, or through us. And, also, as a community, we are pushed to embrace the holy prompting of God to act in the world.
Narrative is how we make sense of our world; it would make sense that it is also how we can grapple with and make sense of God's continued work in our lives and world.
I wonder what stories are waiting to be uncovered here at FPCE?
Stories that we have been unsure of sharing because we doubt that they actually witness to God? In the children's and youth ministry, on mission trips and during Vacation Bible School, we have a tradition of sharing what we call "God sightings." We ask the children or youth where they saw or experienced God either in that day or throughout their week. It is a small way that we invite the children and youth to experience the act of testimony that often yields some great reminders of God's presence in our world.
How might you incorporate God sightings into your Small Group, Bible Study, or family devotional time? How could we as a community of faith make room to share the continued stories of our faith that God is writing every day?
Maybe we can work to be intentional in inviting each other to share the stories we have been holding tight. They don't have to be profound or "burning bush" type stories. They may be stories of people showing up with food at just the right moment, or stories of friends dropping everything to look for your parent with Alzheimer's who wandered off (I will tell you that story someday). It might simply be the story of a group of friends who gather every morning rain, snow, or sun to walk by the lake and share about their lives. God is showing up, we just don't always realize it and talk about it.
This Sunday is Commitment Sunday. It is a time where we prayerfully reflect on how God has been at work in our lives and our church community. Further, we are called to respond to God by committing to join in with God's work. As I think back on the past year at FPCE, I see the beautiful story that God has been writing. It is one where 14 youth experienced Jesus through Church Camp, where 75 kids celebrated the love of God through Vacation Bible school, where close to 100 people gathered for a hybrid All-Church retreat, where we continued being Christ through serving meals on Saturday mornings, and where five new people claimed their faith and joined our church this past Sunday. There is a much greater story that is still being written and waiting to be shared. I encourage you to consider how you can testify to it through the giving of your time, talents, and treasure.
Amanda Golbek
Minister of Children & Youth