eNewsletter Feature Story – Week of July 18 – July 24, 2021
This week's eNewsletter feature
was written by Rev. Amanda Golbek,
First Pres minister of children and youth.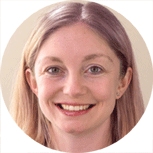 Dear Friends,
The time has finally come that many of us have been eagerly awaiting since the pandemic began. We will be returning to offering Lemonade on the Lawn this Sunday!
Just kidding!
Of course, what truly makes this coming Sunday exciting for many of our congregation is that we will move our in-person worship back into the Sanctuary (though some of our youngest members might already be salivating over the cookies and the lemonade we will be offering after the service).
If ever a year served up lemons, just think of all the glorious spiritual lemonade that's waiting to be made!
We will bring our new technology and the tradition of our worship space back together as we participate in communal worship made up of our in-person bodies in the pews and the Body of Christ as mediated through our streaming platform. Our Sanctuary being refreshed with all replaced light bulbs, refinished floors, and beautiful carpet, it is ready for Christ's family to liven it with their worship, singing, prayers, laughter, tears, joy, gratitude, and spirit.
I am especially excited to welcome back our children, youth, and young families into in-person worship. For many of our children and youth, the distance from in-person worship has meant some disconnect from their church family and the traditions that connect us all with each other and with God. As we return to the Sanctuary and to further in-person ministry opportunities, I encourage us as a family of faith to pay special attention to how we can all be a welcoming presence to anyone we encounter in the church, but especially our children, youth, and their families.
During this plague season, the Our Children, Our Families Council has been intentionally focusing on how we welcome children and youth in worship, how to teach and develop their understanding of the meaning behind worship, and how we can help them fully engage in the act of worship. We also have reflected and prayed on how we can support families in participating in worship together and allowing for parents and children to be spiritually nourished.
What studies have shown is that children and youth develop a desire for, and understanding of, worship not from being told about worship, or by waiting until a certain developmental age to participate in the life of worship — children and youth develop these "faith muscles" by actively and regularly participating fully in the life of worship. That is what the Our Children, Our Families Council hopes to develop for our children and youth.
We understand kids are at all sorts of places in their interest in regard to worship. The same can be said for all of us, though we learn the various common modes of liturgy over time.
We want to encourage families in feeling comfortable worshiping together as a family on Sunday mornings. Little ones are so very welcome in worship. We have rocking chairs and a quiet nursing room in the back of the Sanctuary. We have brand new carpet! That is begging for crawlers and early walkers to feel it out. If your child makes noise, Amen! — it's OK.
For slightly older children, we have Children's Bulletins with activities, along with some other engaging items, in the back of the Sanctuary, and a great space there in the back that is perfect for stretching out and coloring. We also offer worship journals for each child. They can label them with their name and leave them in the back to use each week.
We also will offer Children's Worship, a time during the sermon where children 4 and over can go into the Choir Room for a brief lesson. For our youngest ones, we do offer childcare as wanted: Infant through 2 will be in the Nursery, 3-year-olds and 4-year-olds in our Toddler room. Childcare for 4 and under will require registration for the summer as we determine how many kids we will be serving. (Our plan will account for extra spots for visitors.)
Youth are invited to sit with each other up in the coveted balcony space. Where they can peek over the shoulders of the tech team and give them advice.
In order to be a welcoming place for families, we need our whole congregation to come together and be open to children and youth in worship. We also need volunteers who are willing to serve as assistants in Children's Worship and our childcare rooms. As we re-enter the sanctuary this coming Sunday, both in-person and virtually, know that all are welcome. Young and old, new or longtime member, introvert or extrovert — God welcomes all.
See you Sunday! Bring friends! There'll be lemonade!
Amanda Golbek
Pastor of Children & Youth