eNewsletter Feature Story – Week of June 20 – June 26, 2021
This week's eNewsletter feature
was written by Rev. Amanda Golbek,
First Pres minister of children and youth.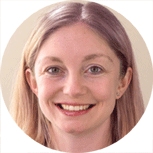 Dear Friends,
This past Sunday, I had the opportunity to chat with some of First Pres's young families about their experiences during the COVID pandemic, their hopes and dreams for Christian education for their children at our church, and their deep desire to be a part of an intergenerational community of faith.
It was a wonderful, honest conversation where I heard beautiful stories of families who were welcomed here at FPCE, and have encountered the love of Christ poured out on them and their children. But I also heard comments that revealed wounds and hurts families have experienced while trying to raise and connect their children into our family of faith.
At the heart of this conversation was the topic of intergenerational ministry and what it means to be an intergenerational church community. I have been reflecting on their words all week. Our talk illuminated for me a distinction about how we use the term intergenerational that I had never before considered.
Yes, these families articulated very clearly their thinking that our congregation is intergenerational. What they meant by this was in the sense that our congregation is composed of individuals who represent a variety of generational ages. We have congregation members who fall into all of these categories:
Gen Z, iGen, or Centennials: Born 1996 – 2015
Millennials or Gen Y: Born 1977 – 1995
Generation X: Born 1965 – 1976
Baby Boomers: Born 1946 – 1964
Traditionalists or Silent Generation: Born 1945 and before
We are blessed God has brought us all together, all ages, to worship, serve, and follow Christ. This is a unique gift First Pres has to offer those seeking Christian community. Many churches can't consider themselves intergenerational in this way.
Many churches have lost their generational diversity; to be "young" in some other churches can sometimes mean to be 65-70 years old. Yet in other churches, things have gone the other direction; to be "old" in these churches is to be 40-50 years old. The Gospel provides beautiful direction on the thoroughgoing diversity that God desires for Christian community. That diversity is to be represented in many ways, including in diversity of ages and generations present. First Pres is truly thriving in that call from God.
What came clear to me in these conversations with these families was the realization that to be intergenerational and to live as an intergenerational community of faith are not necessarily the same thing. While I would clearly agree that we are intergenerational in our composition, our basic demography, I don't believe we have fully figured out what it is to live as an intergenerational community.
When we do live into this, it looks like a shared connection and care among the generations. It doesn't mean we have to do everything together; there is a place for the children and the youth to meet and grow together, just as there is a place for things like Senior Varsity.
A truly intergenerational church community doesn't worry that including young people in certain aspects of the life of the church will mean that older generations must automatically lose something. And it doesn't worry that accommodating the needs of the older generation means the younger generations aren't properly loved or cared about. Intergenerational community sees God in each individual, no matter their age, and welcomes all accordingly. It sees the way God can speak through each person and the value that young and old have to each other in their walk together with God.
My question for us as a community of faith is: Do we want to move beyond appearing intergenerational, in a superficial array of numbers, to actually living as an intergenerational community?
If we do — and it is my deep an abiding prayer that we do — then we have work to do.
How might we "adopt" the children and youth who sit near us in the pews? How might we "adopt" the grandparents that surround our children in the pews? Could you learn the names of three new people that are not of your generation in the congregation? The next time you see a family with their hands full and their eyes tired, could you offer to help them (even just to their pew)? Next time you see someone older negotiating the elevator — or a door, or looking for a bulletin or large print hymnal — could you offer to help them?
This congregation is rich beyond words with the members we have, and we need each other as we seek to follow Christ and continue our journey of faith. In the coming weeks and months, as we come back together for more in-person activites, I encourage us to wrestle with our role in helping our community live as an actively intergenerational body of true Christian faith.
We are looking forward to seeing as many of you as possible at our service this Sunday, whether outdoors in our parking lot or online.
Peace!
Rev. Amanda Golbek
First Pres Minister of Youth and Children