eNewsletter Feature Story – Week of May 30 thru June 5, 2021
This week's eNewsletter feature
was written by Rev. Henry Coates,
FPCE associate pastor.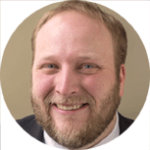 Dear Friends
They had set out prepared to canoe their way to an Ocean, but a mountain range got in their way….
I've been reading this book by Tod Bolsinger, the Vice President for vocation and formation at Fuller Theological Seminary, Canoeing the Mountains: Christian Leadership in Uncharted Territory (IVP Praxis, 2018), and it tells the story of Lewis and Clark's Corps of Discovery.
Lewis and Clark were given a goal — trace a path towards the Pacific Ocean, across the newly purchased Louisiana Territory, to find a practical, trans-continental, northwest passage to the sea. Lands never explored by Europeans before were set before Lewis and Clark, and so they assembled a team of the best trackers, bravest frontiersmen, most brilliant scientists, and ablest boatsmen that they could find and set out on their way. After much hardship and toil, they reached the Continental Divide, and, here, Merriweather Lewis convinced himself that he would scale the hill before him, and the valley below would reveal the Columbia River, on which waters he and his men would canoe their way to the Pacific Ocean.
But that's not what ended up happening.
They had set out prepared to canoe their way to the Pacific, but they didn't expect the Rocky Mountains. Can't canoe yourself up a mountain, no — and so the Corps of Discovery had to adapt to the situation at hand if they were going to fulfill President Jefferson's mandate to reach the Pacific. And so they did, but not without fully reorganizing and heading off the map, into unknown territory, their goal set before them but the expectations and planning that had brought them safe thus far scattered on the heights of the Rockies.
Thank God for Sacagawea, the young Shoshone guide, who acted as their guide through the wilderness when the Corps of Discovery was traversing the unknown. As Bolsinger observed, "What we have here is this person who is a Native American, teenage nursing mother, who had been kidnapped as a child. She had no voice, no privilege, no power whatsoever, and she becomes the key to their being able to continue on. She wasn't in unfamiliar terrain; she was going home."
Why do I share this in this week's newsletter? Because I want you all to read Canoeing the Mountains, in part, but I also want us to reflect on where we, the First Presbyterian Church of Evanston, are heading in our emerging post-pandemic reality.
Did you ever set out to do one thing, but something — something radically unexpected — gets in the way? It happens. More often than you might think.  And it requires you to adapt to the situation at hand rather than the one you expected to encounter.
(This Memorial Day weekend, we must think of all the young men and women whose lives were forever disrupted, bloodily ended, in military service of their country in times of war:  Thank God for their love of their fellow countrymen.)
In March of 2020, we never imagined that by the end of that month we would vacate the church and switch to virtual services that would last over a year. We never expected to close down the church for fear of deadly disease, never expected that our plans and visions for who we were and what we were about would be so deeply rocked, but — yet — so it goes. That's what happened.
And now, we begin to emerge. But the territory isn't known, the path isn't clear. We've never had to go through something like this before, our expectations have been badly blown apart.  So, we adapt. We adapt to the situation in front of us, and — even better than the God-send of Sacagawea — we can trust God and follow Jesus, the pioneer and perfecter of our faith, and know that, come what may, we will make it safely to shore.
As you are paddling up the mountain along with us, come join us Sunday morning in the First Pres parking lot for our Sunday worship service. (You'll have to park your canoes out in the street — people only in the lot.)  I will be preaching from Isaiah 6:1-8 and John 3:1-17.
My prayer for all of us is to trust Jesus as we continually adapt to whatever in the world is before us. Amen.
All the best,
Henry
Rev. Henry Coates
FPCE associate pastor