eNewsletter Feature Story – Week of May 23 – May 29, 2021
This week's eNewsletter feature
was written by Rev. Amanda Golbek,
First Pres minister of children and youth.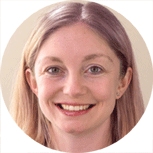 Dear Friends,
Maybe a month ago, there was an article in the New York Times which posited that the feeling most of us are experiencing in this season of the pandemic is that of "languishing." According to the article, languishing is characterized by a "joyless and aimless feeling." Since first reading that piece, I have talked to different people about whether this term resonated with them. Some have agreed, others aren't quite sure that "languishing" fully captures their current emotional state.
We all have had such different experiences over the past 14 months. Some of us are depressed from social isolation and the loss of things hoped for.  Some of us are grieving the loss of a loved one, a job, or a dream. Some of us are traumatized by fear of COVID or fear of racial and political violence. Some of us feel like we have lived a whole lifetime in this period because we got married, or had a child, or graduated, or moved, or had some other major life transition — all in the alien context of mass disease and unease.
What all these things have in common is change. We are changed people. And this is challenging on many levels. A lot of this change happened without our community of faith present and available to us; much of this change was thrust on us, and in many respects this change is still happening.
Reflecting on this season of plague is especially engrossing in regards to the Church, as it feels a little more complicated to try and specify where we are as a community of faith, as the body of Christ. How does the Church "feel"?  Are we languishing?
We are creeping closer to coming back together, fully in-person. More and more of our groups and ministries are gathering in a hybrid model (some in-person while others Zoom together in the same meeting). We now have the gift of joining together outside in the parking lot on Sunday mornings. While coming together in body as well as in spirit has been our hope from the beginning of all this, it doesn't feel like it is the magic answer to resolving these complex feelings that we all are wrestling with.
The more I think about it, "languishing" doesn't seem quite the right term for our experience in our church. I am reading a book right now that it is about leading the church during in-between times. The author, Susan Beaumont, argues that we are in a "liminal season." She explains, "during liminal seasons we stand on both sides of a threshold. We have one foot rooted in something that is not yet over, whereas the other foot is planted in a thing not yet defined, something not yet ready to begin."
The pandemic is not quite over (what will "over" even look like?), the social and racial unrest —we know only too well — is far from over, yet what comes next, what our community will look like, what our community will become passionate about, what our community will grow into, is undefined. There is no map or answer key. What sits before us is mostly unpredictable.
Still, we are not completely left on our own. We have the steady strength and truth of Christ to encourage us forward. We also, on this coming Pentecost Sunday, have the gift of the Holy Spirit.
The Holy Spirit is in many ways the very essence of liminality. It pulls us from that which is coming to an end, or is changing, and pushes into that which is waiting to begin.
Think of the crowd on that first Pentecost, think of the disciples' post-resurrection. They had so many feelings about what they had experienced and what was ending, and, yet, they didn't have any clear conception of what they were being pushed to begin. They leaned into the Holy Spirit, and, little by little, began the next chapter of the story of the Christian faith and Church, a story that is our story today.
In this liminal season, how can we lean into letting the Holy Spirit pull us away from that which is ending or has ended over the last 14 months? How can we lean into letting the Holy Spirit push us towards that which is waiting to unfold?
I don't have the answers; not for myself nor for each of you. But we worship a God who does, and who delights in leading his people, the Church.
Join us this Sunday in-person (weather permitting) or online. See you then!
And wear red!
In Christ,
Rev. Amanda Golbek
Minister of Children and Youth