eNewsletter Feature Story – Week of February 14 thru February 20, 2021
This week's eNewsletter feature
was written by Rev. Raymond Hylton,
FPCE senior pastor.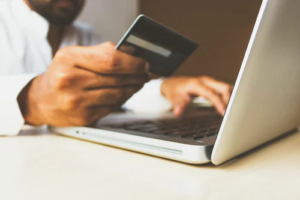 Dear friends,
In the course of our lives, most of us will go into debt to buy a car, fund a college education, or buy a house. I did all of the above.
Going into debt obligates us to repay the bank or financial institution that issued the loan. As we grow into adulthood, we soon learn that this is "serious money." The quest for achieving the American Dream causes some to borrow well beyond their means, and they soon find themselves burdened by overwhelming pressures of massive consumer obligation.
But there are other kinds of debts and obligations — debts that we owe to others, and hopefully with happier terms of repayment.
I am forever in my parents' debt for all their sacrifices on behalf of their five children. I owe them a debt of love, honor, and respect.
When I married my bride in 1983, I gave her my fidelity and devotion in the promise to love her until death separates us. In this sense, I am gratefully obliged to live the rest of my life honoring the vows we made to each other.
In Romans 1:14-15, Paul references a different form of indebtedness: I am a debtor both to Greeks and to barbarians, both to the wise and to the foolish — hence my eagerness to proclaim the gospel to you also who are in Rome.
His desire to share the Gospel with Greeks and barbarians is an obligation laid on him by Almighty God: If I proclaim the gospel, he once said, this gives me no ground for boasting, for an obligation is laid on me, and woe to me if I do not proclaim the gospel (I Corinthians 9:16)!
Such was Paul's incentive and drive. He was eager and driven because he was in debt. It is universally regarded as a dishonorable thing to leave a debt unpaid. We should be as eager to discharge our debt as Paul discharged his.
Even though we are not apostles, we are debtors to God and to the world of his creation, our fellow beings. If the Gospel has come to us (which it has), we have no right to keep it to ourselves. No-one may claim a monopoly on the Gospel — the "good news" is for sharing. We are under an obligation to make it known to others.
Is there a consequence of failing to discharge the debt or obligation that we owe in the Gospel? I believe there is.
We are disobeying God's call to share the Gospel.
People's eternal destiny will be impacted.
The Church will not grow.
People nowadays tend to regard evangelism as optional or an elective. The mood today is one of reluctance and fear of offending someone. Paul's attitude was one of eagerness and profound enthusiasm.
Our church is getting ready to offer foundational training in evangelism called Organic Outreach. Take this course as soon as it is offered and discover the joy of sharing Christ with others. Please visit our home page at https://firstpresevanston.org for more details or email Janice Dobschuetz at the church office to sign up. The first class is February 23.
But drops of tears can ne'er repay
the debt of love I owe.
Here, Lord, I give myself away;
'tis all that I can do.
—Isaac Watts 1674
A fellow debtor to the Gospel,
Pastor Ray Hylton
Photo by rupixen.com on Unsplash