Never Disconnected, Always Loved
This week's eNewsletter feature
was written by Jim Teague,
FPCE director of communications.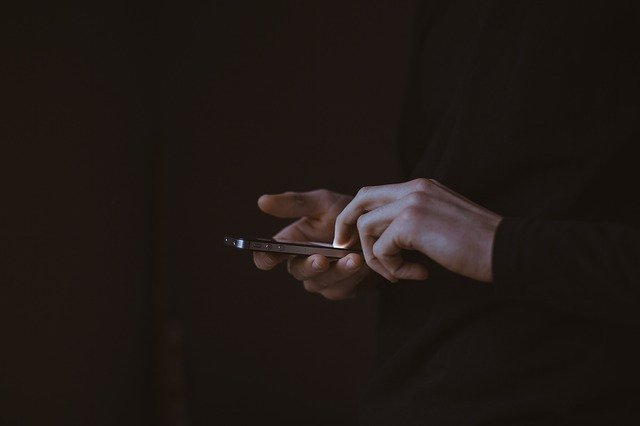 Dear friends,
This is a little embarrassing to admit, but I've developed an unhealthy attachment to my cell phone in 2020.
Maybe you can relate to some (or all) of these symptoms:
I get nervous if I'm away from my phone for more than 5 minutes (a very rare event).
I've developed the habit of listening to television while reading the news, emails, or social media on my phone.
Despite the fact that my phone tells me when I have a new email with a little buzz and wiggle, I am regularly checking my inbox to see if someone has reached out to me without me noticing.
I go to bed with my phone by my side (to be fair, I use my phone as my alarm clock… when I remember to set it).
If I wake up in the middle of the night, I check my phone to see if something else has happened in the world to make 2020 even more of a "year to remember" than it's already been.
When I drop it (which is more often than I care to admit), I can feel my heart racing until the screen lights up again (letting me know I haven't totally killed it — yet).
What it all comes down to is I don't want to be left "adrift," uninformed, or, most importantly, unreachable.
With the increased isolation of the COVID-19 pandemic, there are friends and family members, church pals and even co-workers we don't get time with the way we used to. My phone feels like my lifeline, connecting me to all these folks who I dearly care for but can't be with.
Walking with Jesus can feel that way sometimes, too.
There are times when we may feel as though we are missing a message from him or we are somehow unreachable, out of range of his signal.
The good news  — greatest news, really — is that God has shown us just how far he is willing to go to make sure we don't miss out on that connection with him. He came down in the person of Jesus Christ to be among us, to live out a life of humility, simplicity, love of Father God and self-sacrifice, creating a connection that cannot be broken and is not based upon how we feel (or what technology we might have handy).
Tomorrow, on Christmas Eve, we will have two online services:
Our 4 p.m. Family Nativity Pageant tells the story of the miracle of Jesus's birth, where God came near to all of us. The service includes artwork from some of our children, readings from various families, joyful music, and a culmination of our Children's Message series on the characters of the Nativity.
Our 11 p.m. Candlelight Service walks us through many of the same scriptures but with a very different, traditional musical path. We celebrate the coming of the Light into the darkness and are reminded of the source and substance of our hope, Jesus Christ.
This Sunday, Rev. Henry Coates concludes our "God Came Near" teaching series with his sermon from Isaiah 61:10-62:3. Like a present tied with a bow, his message  reminds us that God's promise to his people is the same promise he makes to us:
I will greatly rejoice in the Lord, my whole being shall exult in my God;
for he has clothed me with the garments of salvation, he has covered me with the robe of righteousness…
Isaiah 61:10a
I encourage you to join with us as we participate together live in these events, but, if you can't, the recordings of these services will be available on the FPCE home page. The Family Nativity Pageant will be shown at 4 p.m. tomorrow and then available to watch again at any time after that. The Candlelight service will be shown live through our online platform at 11 p.m. (You can watch it on your own anytime after 8 p.m. tomorrow). The Sunday, December 27, service will be provided as usual at 10 a.m.
No matter how you are able to take part, no matter what device you have to use, we are confident God will be found in his Word and through our worship of him. It is in the worship itself that we are most truly connected with our God.
The staff of First Presbyterian Church of Evanston wish each and every one of you a Christmas full of the presence of the God who loves us, who revealed his love through his birth, death, and resurrection here on earth. Alleluia!
Peace,
Jim Teague
FPCE Director of Communications