A Time of 'Great Necessities'
This week's eNewsletter feature
was written by Rev. Raymond Hylton,
FPCE Senior Pastor.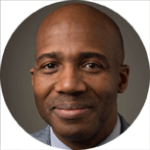 Dear friends,
Abigail Adams (1744-1818), the wife of our second President, John Adams, said, "It is not in the still calm of life, or in the repose of a pacific station, that great characters are formed. The habits of a vigorous mind are formed in contending with difficulties. Great necessities call out great virtues."  
Mrs. Adams's words are well suited to our turbulent, troubled times.
The Coronavirus COVID 19 pandemic continues to eat away at the normal touchstones of daily life in America, our usual calm and "pacific station." The social necessities of shuttering our schools, restaurants, churches, movie theaters, canceling "March Madness," restricting weddings and funerals due to "social distancing" and working from home — these new practices may eventually exact a heavy toll on the spirit and soul of our nation.
Great necessities do indeed call for great virtues, foremost among them these days being purposeful creativity and great sacrifice. When it comes to sacrifice, members of our WWII generation and families with children cooped up at home know what I am talking about.
So how are you managing these sudden, new, un-asked-for changes?
Remember to unplug regularly from the nonstop, 24-7 "Coronavirus News." Find a healthy balance between the need for information and overexposure. Too little news can create rumor-riddled anxiety, potentially fatal ignorance. Too much, and it leaves you emotionally exhausted, enervated, frightened, drained.
Let me suggest some healthy ways to navigate this difficult chapter in our nation's history:
Pray

for yourself, others, and nations less fortunate than ours. Pray for an end to these troubles.

Serve

those around you where possible.

Read Scripture

as you've never read it before: God's Truth throughout the ages is the best source for hope and resilience right now.

Exercise or take walks

. Get outside where the air is fresh. Move and raise your heart rate, get that blood flowing.

Connect

with others. Practice "social distancing" but not isolation. Reach out to others in our church, neighborhood, and family through phone calls and emails, texts, and other means.

Meditate

.

Pay attention to your breath, listen to the Spirit of God. Practice mindfulness.

Rest

.

We are not rushing out the door in the mornings anymore. But still get to bed on time. Sleep is the greatest boost to our health, restorer of basic energies.

Practice gratitude

.

Every day, write down or recite at least ten blessings in your life.

Worship

.

The most life-anchoring practice for the human soul is worship. Gather in front of your TV or computer this Sunday on Facebook Live or on our First Pres Website and worship God.

Of course, wash your hands.

What else do YOU recommend?
"Every day we limit our activity we are helping to flatten the curve. Staying home is today's social justice." (Theologian Scott McKnight)
If you do have ideas for ways to help our church family during this season of social distancing, please let me know.
Praying with you during these difficult times,
Pastor Ray Hylton