How Does YOUR Garden Grow?
This week's eNewsletter feature story
is written by Jim Teague,
FPCE Communications Coordinator.
Dear Friends –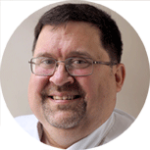 My wife and I have a running joke that our home is the place where plants come to die. Neither of us was gifted with what you might call a green thumb (maybe gangrene instead).
As new homeowners, almost 20 years ago, we tried to get a vegetable garden going. We set aside part of our back yard and got to work preparing the soil, planning out where the different veggies should go so as not to overcrowd each other. We had green beans, zucchini, carrots, and tomatoes all set to spring to life for a bountiful harvest.
By the end of the growing season, we ended up with one (1) tiny carrot, a half-eaten zucchini and not much else. We discussed what might have gone wrong and came up with a few obvious factors which may have contributed to our vegetable catastrophe.
We had not reached agreement on who would be responsible for the watering of the garden. I know for an absolute fact I watered it at least twice over an eight-week period, and we might have had some rain now and then.
The garden got plenty of sunlight — on the day we picked its location. At noon. The fact that it was in shadow most every other moment of the summer could have played a part in our reduced yield.
My method of preparing the soil might not have been ideal. When I say I prepared it, what I mean is I used a shovel and dug a hole, took the grass that had been in the hole and shook the dirt off of the roots back into the hole, chopped up the dirt for at least 45 seconds more… and that was it. Mission accomplished!
Neither of us was all that upset about the failure of our garden, and we've not made any further attempts to sustain ourselves or our family through our agricultural efforts. My wife has managed to keep colorful flowers alive in the front yard each summer, and we have had hostas growing along the side of our house since we transplanted them from my in-laws' place 15 years ago (I am told hostas have been known to survive for decades on their own without any attention whatsoever. I'll keep you posted.).
Fortunately, we're both highly motivated as parents, which is where we have put most of our efforts at keeping living things… well, alive. Our two boys seem to have been properly clothed, cleaned, fed and generally well-nourished over the years. They may have missed out on the proper amount of sunlight recommended by doctors, but that's likely because we bought them an Xbox when they were young. I guess TV screens don't count as sunlight.
Like a vegetable garden, our faith needs consistent tending, as does the life of the church. As with farming, both also depend a great deal on the provision and mercy of God. He uses our failings as well as our talents in these tasks.
In Chapter 3 of Ecclesiastes, the writer expounds on the passage of time, the coming and going of the seasons, and the truth that God is present during all of them. The writer also extolls the virtues of work as a gift from God even though we may not fully understand all that God has put before us.
What gain have the workers from their toil? I have seen the business that God has given to everyone to be busy with. He has made everything suitable for its time; moreover he has put a sense of past and future into their minds, yet they cannot find out what God has done from the beginning to the end. (vs. 9-11)
This Sunday, a "Know, Grow, Serve" Fair will be held between services in Roy Hall. The fair is meant to give those who attend an opportunity to ask themselves the question:
In this new year, in this new decade –
what will you do with your gift of time?
Attendees will see how the church is educating us to use our spiritual gifts, empowering us to grow in our faith, and equipping us to serve those in our community and around the world.
Like gardening, we can do a great deal to increase our knowledge, encourage growth, and prepare ourselves for serving. Come to the fair on Sunday and see what FPCE is doing in these areas of education, care and service. You might just find God is planting seeds of new growth in you which will reap a great harvest in the coming season.
Blessings,
Jim Teague
FPCE Communications Coordinator