This week's eNewsletter feature story
is written by Rev. Amanda Golbek,
FPCE Minister of Children and Youth.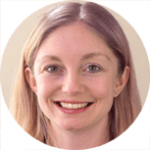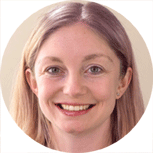 Dear friends,
Have you ever been to Christmas morning breakfast at a truck stop? Well, I have!
It was a tradition that my dad and I started together. We were the early birds in our house, and while we waited for everyone to wake up, we would sneak out and go to the one place that was open on Christmas morning: a truck stop off the Columbia River Highway in Oregon.
The first Christmas after my dad was diagnosed with Alzheimer's disease, I was desperate to keep our tradition alive. Sadly, it wasn't the same. By the following Christmas, we had placed my father in a care facility, and I was forced to examine why our tradition meant so much to me.
What I realized was that it wasn't about where (or to be honest when) I got to share a meal with my dad. The heart of our tradition was the two of us getting to spend time together; just the two of us.
After that, our tradition changed. I would sneak over to see my dad; sometimes early on Christmas morning, sometimes late. We would share a special treat; just the two of us.
Our tradition changed, but why we did it and what it meant never did.
This year a tradition at FPCE is changing. We are incorporating the annual Christmas Pageant into the 9 a.m. worship service on Sunday, December 22, instead of on Christmas Eve. The Pageant is a special tradition that provides our children the unique opportunity to proclaim the gospel to the larger congregation.
For many children, having a part in a Christmas pageant is one of the first times they get to take an active role in the ministry of worship in their church. As they take part, they get to engage and express their faith. It is their first chance to stand among their church family and share–very literally–in our family story, expressing the miracle that is Christmas.
For many of us in the congregation, when we watch the pageant, we are brought back to our lived experience of the nativity story, to our traditions surrounding this foundational story of faith.
This is what makes changing this tradition so difficult. If we step back, though, and ask ourselves why this tradition means so much I think we will discover that it's less about the time or the location and more about what it reminds us of, what it points us too, and what it enables our children to do.
Pageants are important traditions because they equip children to be proclaimers of the gospel. Pageants equip those of us who hear this story to step, once again, into the reality that amidst the brokenness of our world there is hope through the gift of an innocent child.
This year we will be presenting this glorious truth not only through the pageant, but for a second time on Christmas Eve through an interactive 4 p.m. family service that will invite all families and children present to participate in the nativity story. This change is done to allow more children and families to participate in these experiences and encounter the story anew. The staff, Pastor Ray, and the Children's Council have all reflected in recent years about how to continue the tradition of the pageant in a way that speaks to current needs. We hope this is one way of doing that.
While changing traditions can be hard, it can also allow us to remember why we began the traditions in the first place. I hope you will join us in giving this change a chance, remembering that our main goal as a family of faith in the Christmas season is to proclaim the good news of Christ's birth through thought, word and deed.
This Sunday, Pastor Raymond Hylton will be preaching from Matthew 11 as our seasonal teaching series continues with his message "Advent Doubts." I'm looking forward to seeing you there!
In Christ,
Rev. Amanda Golbek