A Call to Solemn Assembly
This week's eNewsletter feature
was written by Rev. Raymond Hylton,
FPCE Senior Pastor.
Dear friends,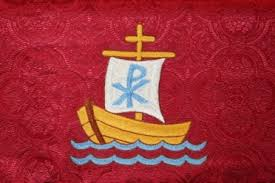 I could use your presence and support next Wednesday night. For the past several months, our church has endured numerous trials facing our beloved members and staff: illness, injury, and even death.
Some of you have asked me "Pastor Ray, why is this happening? Is God punishing us? Is the Devil attacking us?" I can't with any level of certainty say what the real answer is.
But what I am confident we need to do is to gather the people of God all together and pray. For several weeks now, I have considered calling an all-church, all-hands-on-deck prayer gathering to pray for our families in distress, to seek the Lord's guidance, and to reaffirm our faith in the power of God to sustain us through these storms.
There is much Biblical warrant for what I am proposing.
For example, in Acts 4, the fledgling Christian community in Jerusalem is in the crosshairs of those who despise their phenomenal message that Jesus Christ is alive. The religious authorities decided to arrest their leaders for preaching the Resurrection in Jerusalem. The Christian leaders — Peter and John — are threatened, whipped, and then released.
This is the part I especially love:  In response, the church did not pick up arms to try to retaliate against their enemies. No. They pick up the spiritual weapon of prayer. They came together (this is what I am asking all of you to do) and lifted up their voice to the Lord:

"O Sovereign Lord, Creator of heaven and earth, the sea, and everything in them…And now, O Lord, hear their threats and give us, your servants, great boldness in preaching your word. Stretch out your hand with healing power; may miraculous signs and wonders be done through the name of your holy servant Jesus." After this prayer, the meeting place shook, and they were all filled with the Holy Spirit. Then they preached the word of God with boldness. Acts 4:24,29-31.
I wish I could tell you that, after this storm, they lived happily ever after. The church is like a ship on the ocean; she sails from a storm, to calm, to storm. Demonic forces opposed to God's good work will never remain passive, allowing the church to flourish.
In Acts 12, Peter was hours away from being beheaded by Herod Agrippa for standing boldly for the Gospel of Christ. How did the church respond?
But while Peter was in prison, the church prayed very earnestly for him. Acts 12:5
These are but two of numerous examples throughout Scripture where God's people called a solemn assembly, stood before God and prayed.
I am calling for just such a solemn assembly.
Would you join me next Wednesday night at 7 o'clock in our sanctuary to do what Christians throughout every generation have done when under attack? Prayer means many things to many people, but at its simplest and most immediate, it means asking God for help.
Let's do that TOGETHER next Wednesday.
In Christ,
Pastor Ray Hylton
PS. – If you can make it, just send me a quick note at rhylton@firstpresevanston.org saying, Pastor Ray, you can count on me to be there. Thanks.