International Fellowship of Evangelical Students
English/Portuguese speaking Africa (EPSA)
Zellalum Abebe is the Regional Director for English/Portugese speaking Africa.  He is based in Addas Ababa, Ethiopia.  FPCE has close ties to this region- with frequent exchanges through visits (to them/from them) and through Skype/Adult Ed., prayer gatherings, etc.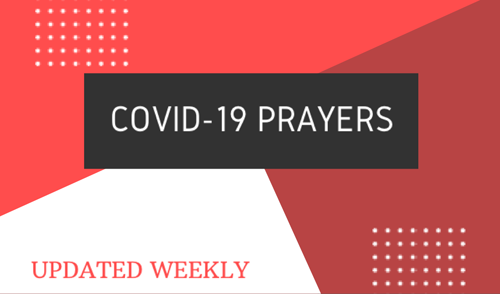 Updated 4/17/2020
As a key partner, I want share with you some of the critical issues we are addressing during this time of rapid change and uncertainty:
∙ The vision of IFES remains strong and unchanged: to see students built into communities of disciples, transformed by the gospel and impacting the university, the church and society for the glory of Christ. I am thrilled to share that even with the significant challenges of lockdowns around the world, the work of IFES adjusts and continues. Much of it shifting to online meetings.
∙ In regards to the current coronavirus pandemic, IFES is addressing this in a number of ways. With our globally dispersed staff team, we are well-practiced at working and connecting online. Staff and students are working to find creative ways to continue our ministry using online tools and resources. We have had e-learning courses up and running for a few years, and staff and students have taken advantage of them over the past month. We expect to add more courses in the coming days.
∙ One of the ways we are responding to Covid-19 is by investing further in our technology platforms. We are working to develop an online social platform for students and staff to connect around the world. This project has been a dream for some time, but with the current realities is becoming more necessary.
∙ Our "Living Stones" strategy, started in 2008 will end this year. In 2019 we embarked on work to develop a new strategic plan. In the first round of listening to the fellowship, we surveyed National movements and senior staff. In 2020, we have begun surveying and inviting IFES students, staff, regions, and key supporters and stakeholders to participate in a deep analysis of their work. The new strategy will be refined with the new General Secretary's input and launched in early 2021.
∙ The discernment and search committee is progressing along the timeline for the search for the next IFES General Secretary. They received nominations from across the fellowship and are encouraged by the range and quality of candidates put forward. Several nominees have been asked, and are considering, submission of a formal application. The timetable has been adjusted slightly due to the coronavirus pandemic (application due date of May 15 instead of April 15). However, they are confident they will make an appointment in fall 2020 as planned.
∙ The timetable to appoint a new Executive Director for IFES/USA is also progressing as expected. The Board has interviewed candidates and hopes to make a decision by the end of April.
In the event that the new Executive Director is unable to start in July, I have offered to delay my planned transition until the new Executive Director can begin.