This week's eNewsletter
feature story is written by
Rev. Raymond Hylton, FPCE senior pastor
Dear friends,
Have you heard the story of the man who joined a church but never attended worship services?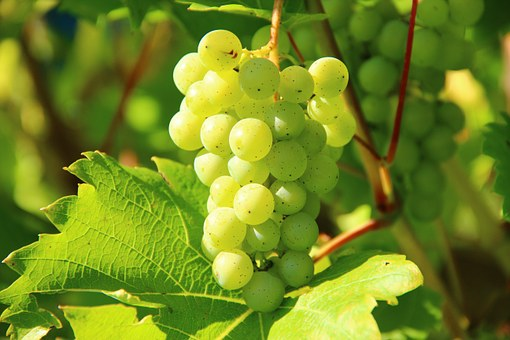 The man didn't go to worship, but he came to the church picnic, and it was there that the minister spoke to him. He said, "I haven't seen you in church lately." The fellow said, "That's true. I have learned that I don't need to go to church to be a Christian. I can commune with God in my own way. I don't need to be a part of the worshiping community on Sunday morning."
The pastor said, "I understand what you're saying." Then he casually walked over to a nearby charcoal grill, where hamburgers were sizzling. Using tongs, he moved one of the white-hot coals over to the side of the grill. He continued to chat with his wayward parishioner for a few minutes, then said, "Look at this coal… A few moments ago, this coal was radiant in its glowing heat and was useful for grilling these burgers. But what has happened since I removed it from the fire and set it apart by itself? It has grown cool and has become worthless for the task it was created to do."
This is what happens to us when we move away from Christ. His presence in us — and among us, wherever two or more are gathered in His name. That's why Jesus told His disciples, "Abide in Me. Stay close to Me. Take hold of Me and hold on tightly. Don't think that you can make it on your own, because without Me you can do nothing."
This is an exhortation that we, Christ's disciples in the 21st century, must take to heart. This situation affects every church in America. All these Christians in name who never show up for "the game."
On Sunday we continue our Fall series, Rooted and Reaching. I plan to speak on the theme, How to Be Rooted in Christ.
Rootedness is not automatic. For a plant to take root, it must be planted it the soil. For a grape plant to bear fruit, it must be attached to the vine.
Detached Christians are not only unfruitful, they are spiritually dead (James 2:19-20).
One of my sons likes to challenge me to be specific. I can almost hear him saying, "So, Dad, what does that look like? What does it mean to abide or stay rooted in Christ?"
To abide is to dwell in Jesus' words and life example. What does your engagement with Scripture look like? Is it constant or episodic? In a nutshell, abiding in Christ means allowing His Word to fill our minds, direct our wills, and transform our affections. In other words, our relationship to Christ is intimately connected to what we do with our Bibles!
The sign that a Christian is rooted in Christ is fruit-bearing — the fruit of love, joy, peace, patience, kindness, goodness, gentleness, faithfulness, and self-control (see Galatians 5:22-23).
In sum, to abide is to dwell in God's love. What is the character of your love? Love is patient, love is kind. It does not envy, it does not boast, it is not proud. It does not dishonor others, it is not self-seeking, it is not easily angered, it keeps no record of wrongs. Love does not delight in evil but rejoices with the truth. It always protects, always trusts, always hopes, always perseveres (I Corinthians 13:4-7).
How can we claim to know that kind of Love and not want to share it in loving community with everyone?
Without abiding in God's word, God's church, God's love, we remain barren. Without Jesus, we can do nothing (John 15:5).
In preparation for Sunday's service, please read and ponder John 15:1-10. I would like to know your thoughts. If you were to inspire another Christian to abide in Christ, what would you tell them based on this reading from John?
In Christ,
Pastor Ray Hylton