This week's eNewsletter
feature story is written by
Rev. Raymond Hylton, FPCE senior pastor
Dear friends,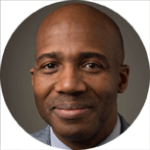 A few Sundays back, I asked our church to plant their mustard seeds in the soil of God's Kingdom. The mustard seed represents your active and obedient response to God's call to join Jesus in creating order out of the chaos of the world.
The mustard seed is small but mighty. Big things come in small packages. Don't despise or dismiss humble beginnings.
Just yesterday (Wednesday), I had lunch with someone who planted their mustard seed. I left the office, drove to the South Loop and had lunch with a church planter who planted his mustard seed near the Bronzeville neighborhood.
Pastor Michael Miller was once a member of our church staff, our Youth Minister, many years ago. He is a member of the Presbytery of Chicago, and he's planting NextMinistries Church near the Bronzeville community in order to, in his words, "reach the unchurched and de-churched."
We sat together in a little Mexican restaurant and talked about the challenges of planting a church that reaches people in an age when people claim they do not need the church or God.
In our conversation, we found we had both read the book Planting Missional Churches by Ed Stetzer and Daniel Im. In the book, the authors point out:
"[That] the North American church finds itself on the periphery, having been marginalized by the larger culture. Having become the 'visiting' rather than the 'home' team, the North American church has had to reposture in a way to reach a changing cultural milieu. Theologian Richard Mouw says we're in a missionary 'location,' that North America needs to be considered a mission field in the same way we once considered the underdeveloped world."
Driving back to Evanston in the rain, I replayed our lunch conversation: Who are the missionaries who will go and plant the seeds of the Kingdom of God? Did you know it is possible to be a missionary without ever leaving your city, your family, or your job?
 Pastor Mike and I agreed that the missionaries are not limited to those people who board ships or planes and travel to some distant land. Missionaries are people who join Jesus on his mission to people living on the North Shore, and all of greater Chicago.
Pastor Mike kept insisting over lunch that, from the beginning, he wants folks to know that he is not the only minister or missionary. He wants his congregation of approximately 20 people to see that they are the missionaries called by God to minister to their community. Isn't that a powerful thought?
As I turned into the parking lot of our 151-year-old congregation, I turned off the engine, and God spoke to me…  OK, I didn't hear an audible voice, but I received strong words reminding me that First Pres is a blessed church. We have about 100 people coming to the 11:30 service, on average. We have about 280 people coming to the 9 o'clock service. We have gifted people, generous people who give their time, talents, and resources to God through this church. We have so much. If I sound greedy, forgive me. But there is one more thing that we need: Missionaries who will minister to the chaos of our secular society.
You may say, "I am not a pastor. I am not ordained. I never went to seminary." Well, you are still qualified to be a missionary who ministers to others. All Jesus asks you to do is join him. He's already active in our streets, but he needs your hands, your voice, your presence, your time, your gifts as a conduit of blessing. You don't have to leave your job or your family. Just offer yourself. Here I am Lord, send me. Your mission work starts in your home and extends outside your door. Your ministry is love in action to others for the sake of Christ.
This Sunday is World Communion Sunday. In solidarity with Christians around the world, we will remember God sending Jesus into the world to offer his body on the cross for our sins. In preparation for worship, I ask that you read Isaiah 61:1-11. Notice how the servant of Isaiah 61 ministers to the chaos of the world. We are anointed and called to do the same.
I can't wait to see you on Sunday.
Pastor Ray Hylton