This week's eNewsletter
feature story is written by Rev. Amanda Golbek,
FPCE minister of children & youth ministries.
Dear friends,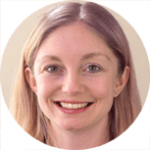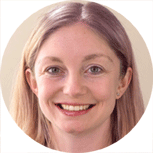 Growing up, I loved to garden.
Every spring, my grandmother and I would stir up the soil that had lain dormant all winter. She taught me how to mix in compost and pull out any large rocks that my shovel struck as I was turning the soil. She would kneel down beside me and we would take turns carefully poking our fingers into the soil to measure out the space of each hole, every one of which would become a safe cradle for the seeds we were planting.
Some years, our garden — rich with tomatoes, cucumbers, zucchini, peppers, lettuce, strawberries, and pumpkins — would grow beyond what I could imagine in the planting. Those years, we would take the bounty of our harvest to our church fellowship hour and share it with our church family.
Other, leaner years, I would come out each day and stare at the itty-bitty pumpkin sprout hoping it would be a little bigger, or watch as our tomato plant slowly shriveled up and died. My grandmother taught me important lessons about not over-watering, or under-watering, the need for worms and other bugs in the soil, the ways that plants give you signs that the soil isn't providing them the right nutrients, and the importance of regularly weeding so that our carefully planted vegetables and flowers wouldn't get choked out.
What I didn't realize at the time was that, while my grandmother was teaching me how to garden and love God's creation, she was also teaching me important lessons about God's kingdom and the journey of faith.
This Sunday, we will be jumping back into our Fall ministry opportunities, and that includes the launching of a new sermon series called "Rooted and Reaching." Throughout this series, we will be exploring what it means and looks like for us to be rooted in Christ, and how strong roots help feed and anchor us so that we can grow, reaching up and out, sharing Christ in our communities, families and beyond.
We will also be delving deep into what the church's new strategic plan (and the goals that have grown out of it) may mean for us individually and as a community of faith.
To begin our series, we will be looking at "The Parable of the Sower" (Matthew 13).
This is a story that, for many, can feel so well-known that we can be quick to jump to the apparent moral or point of the parable: It's about good soil so that God's Word can grow. Indeed, the "right soil" is a piece of this parable, but it poses some much larger questions for us to reflect on. What does good soil look like? How do we know when we have cultivated hearts receptive for God's Word to be planted in us? How do we know, as a congregation, that we have prepared good soil where God's Word can take root — and not only take root but grow and flourish? How do we have eyes to see healthy growth and eyes to see unhealthy growth?
What I realized, as my grandmother taught me about gardening, is that there are many things that go into developing healthy, nutrient-rich soil; that while you don't want the soil to be all rocks, you also don't want it to be all clay or sand. Over the seasons, you learn in your heart, there may even be a time and place for certain "weeds" to grow.
Growing in Christ and cultivating the seed of the in-breaking of the Kingdom on earth through the power of the Holy Spirit is every bit as complicated. With us entering a new season of the year, of the church and of faith, both individually and communally, let us take this season seriously, prayerfully reflecting on the ways God is calling us to root ourselves deep — perhaps to replant ourselves — to turn up heavenward and let Christ, God's Word, be that which helps us grow.
Hoping to see you Sunday, as we return to two services, at 9 and 11:30 a.m.
Amanda Golbek
Minister of Children & Youth Ministries