Walking in Love, As Christ Loved Us
This week's eNewsletter feature story
is written by Caryl Weinberg,
FPCE mission director.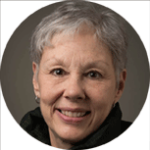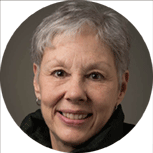 Dear friends,
About every two weeks, Pastor Ray meets with program staff members individually as part of a new practice recommended by Ministry Architects, our strategic planning consultants. One of the questions we each address during the meeting is "What are the celebrations from our ministry that we want to share?" As I thought about it this week, I immediately thought of the quiet, unsung, often unnoticed volunteers of our First Friends ministry, which reaches out to area refugees.
In several sermons from Ephesians 4 and 5, Pastor Ray has preached on "putting on the love of Christ" as a way of life. And he spoke about how "loving God and loving neighbor becomes the ethical framework for how we live publicly and privately." It sounds easy if taken at a superficial level – or even simply on the public level. But, in reality, these words should challenge each of us at the deepest level of who we are, especially in places where what we do and say (and even think) isn't seen or acknowledged by fellow believers.
First Friends began nearly three years ago when there was a huge influx of refugees from Syria to the U.S. It was then that these volunteer friends started delving into what it really means to put on the love of Christ as they come alongside these families. The people they serve know almost nothing about Christ; they struggle to communicate in English; they come from foreign cultures with practices and values very different from our own; they have huge economic, social, physical and needs; and they live fearfully wondering how the political climate of this country might play out in their lives.
Take, for example, one volunteer who spent 52 hours teaching one of our refugee mothers to drive. (And that mother got her license just in time to move to Detroit!) Or another volunteer who has been "adopted" by a refugee family as their mother, helping to research programs and places so that she can take her "family" to the doctor, to classes, to food banks and to group outings, and so much more.  One woman cares for one young child nearly weekly, helping with rides, play dates and more. Some volunteers meet with their adopted families weekly to teach English, while still others take them with their own families to the park, or other outings, or they simply share meals together. And so many do so much more.  These volunteers are not looking for recognition. If they were, they would have given up long ago. But they are trying to live out their faith as loving followers of Christ so that others might know Christ's love personally.
So who am I celebrating this week? I am celebrating these First Friends volunteers. You might be one of them! Or you might be someone serving quietly in other ways. Either way, I celebrate you too. Please know that you are doing what many of us simply talk about. You are those who the Apostle Paul challenged us to be when he said to "put on the new self" or in Ephesians 5:1-2:
"Therefore be imitators of God, as beloved children. And walk in love, as Christ loved us and gave himself up for us, a fragrant offering and sacrifice to God."
Thank you for sharing that same love. May you sense the smile of God who is celebrating you too.
In Him,
Caryl Weinberg
FPCE Mission Director
P.S. — No matter who you are, we invite you to join us as we host the FPCE picnic/vespers service at the lake at 4 p.m. on Sunday, where our First Friends families and volunteers will be joining us.