This week's eNewsletter feature story
is a ministry highlight provided by
FPCE member Caroline Carter.
Dear friends,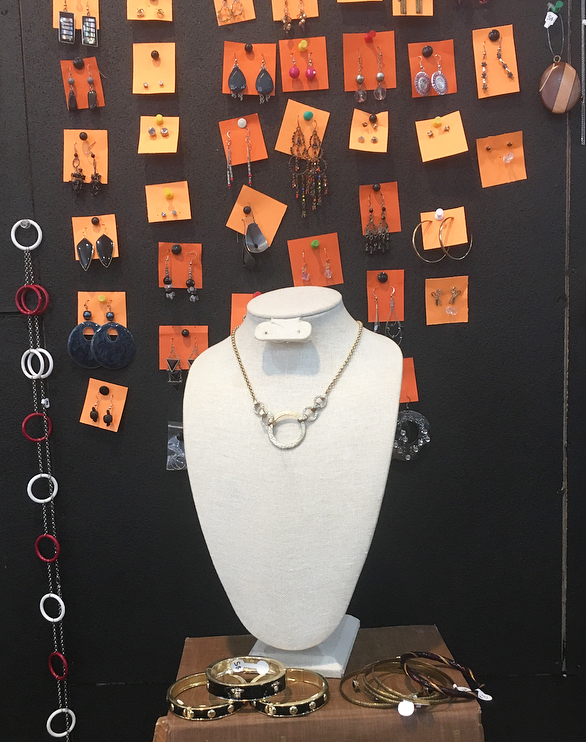 For the past few years, around Valentine's Day, the Women's Ministry at First Presbyterian Church has had a Jewelry Swap and Movie Night. Due to the generosity of those attending, there is always jewelry left over. Emmaus Ministries' Monarch Thrift Shop has benefited from this excess as the Women's Ministry has very kindly donated this jewelry.
I have had the joy of volunteering at Monarch for the past 4 years, and we would love you to come and visit us at: Monarch Thrift Shop, 2866 N. Milwaukee Avenue, Chicago, IL 60618, or shop online at www.monarchthriftshop.com. We would also welcome any of you who would be interested in volunteering. There are many different ways to help.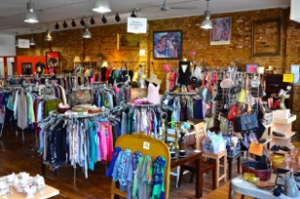 Donations of all kinds: clothing, jewelry, kitchen and dining products, furniture and financial gifts have enabled Monarch to support the Ministry's goals of raising money for Emmaus Ministries and providing work for individuals coming off the streets or out of incarceration who need a unique work environment to support their success.  In addition, Monarch has provided work for individuals needing community service hours, low-income high school/college students needing work through a city summer employment project, and overseas college students who volunteer through a local international exchange program.  Monarch has been abundantly blessed with donations, enabling them to pass along surplus donations to other organizations, which aid immigrants, refugees, homeless youth and adults.
Thank you for your past and future involvement through the Women's Ministry and, by extension, our partners.
In Christ,
Caroline Carter
 Editor's notes:
Emmaus Ministries reaches out to men in survival prostitution on the streets of Chicago. Through nightly outreach teams and a daytime drop-in center, Emmaus staff and volunteers build relationships of trust with the men, working together to assist them in getting off the streets, rebuilding their lives, and cultivating a life-transforming relationship with Jesus Christ. You can learn more at streets.org.
This Sunday, Rev. Henry Coates will be preaching from Ephesians 3:1-6, where Paul talks about us as "fellow heirs, members of the same body, and sharers in the promise in Christ Jesus through the gospel." Join at 9 or 11:30 am as we continue to celebrate the Easter truth of the Risen Christ.