This week's eNewsletter feature story
is written by Rev. Raymond Hylton,
FPCE senior pastor.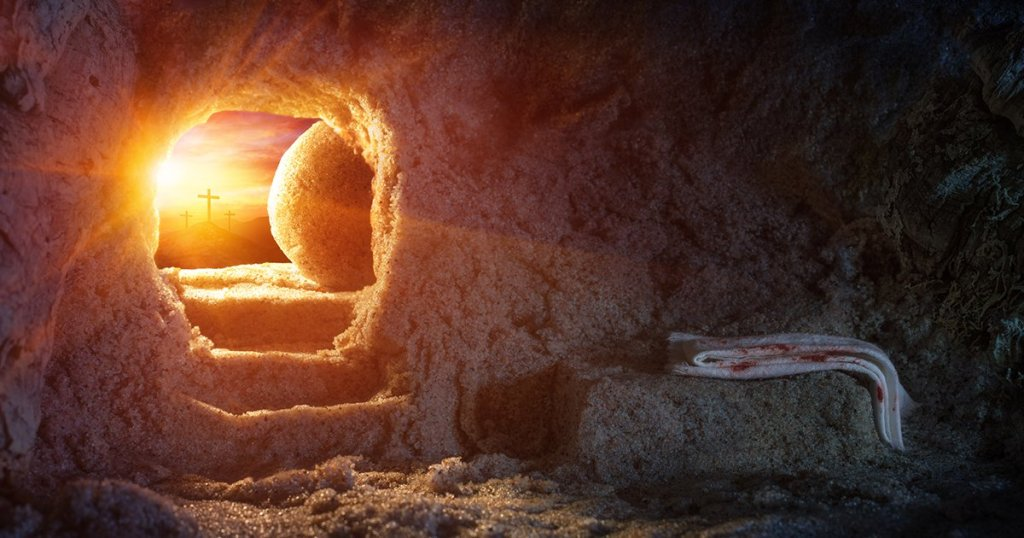 Dear friends,
This Sunday is Resurrection Sunday. And in preparation for worship at the 9 and 11:30 a.m. services, I would encourage you to do three things:
1. Read the 58 verses of 1 Corinthians 15.
Theologians call this chapter the lodestar for Christian hope. Just as a lodestar leads or guides sailors across the seas, the Resurrection of Jesus guides the believer onward into hope.
The last verse urges believers to face the hardships of life with courage:
Therefore, my beloved, be steadfast, immovable, always excelling in the work of the Lord,
because you know that in the Lord your labor is not in vain.
In bitter contrast to this confident resolve to keep living in the face of hardships, today's news about suicide among veterans, teens, millennials, older adults is truly grim. Suicide is a national crisis in America. The suicide rate in the United States continues to spiral upward, with seemingly no end in sight. More than 45,000 Americans take their own lives each year according to the most recent federal data.
While there is no single factor that leads to suicide, research shows that relationship issues and financial troubles tend to be top contributing influences. Which leads to the second thing I would ask you to do.
2. Invite a friend to church this Sunday of all Sundays
If we know suicides are on the rise, and many people are discouraged, then it's clear people need hope. On Sunday, we will hear the most glorious, hope-filled truth in the world — Christ is risen from the dead. In our bad-news world, Resurrection Sunday offers Good News. The empty tomb proclaims hope for the most broken places of our lives. Nothing is beyond the reach of God's power to resurrect, redeem, and bring to life. The same power that raised Jesus from the dead lives in you. Reach out to your neighbors, family members, and coworkers and ask them to join you for church this Sunday.
3. Practice hospitality
On Sunday, we will have many visitors. Would you do me a favor and get your smile on? Come prepared to welcome our visitors. We want everyone attending to know that First Pres is a family church. We care about people. We are open, honest, and vulnerable. Greet the folks walking into church with you. Greet the folks sitting in the pews behind you, beside you, or in front of you. When we practice hospitality, the Resurrection of Jesus moves from a faith statement (which it is) to an embodied, tangible reality — because the living Christ is seen in us. So practice hospitality this Sunday. Live by the light of our lodestar.
The Lord is risen! He's risen indeed!
Pastor Ray Hylton
P.S. If you have read this far, I want to remind you that we gather tonight at 7 p.m. in Walker Chapel for Maundy Thursday service.
We gather tomorrow night in the Sanctuary at 7 p.m. for our Good Friday Observance and the Seven Last Words of Jesus.