The Message of Ash Wednesday
This week's eNewsletter feature
was written by Rev. Henry Coates,
FPCE Designated Associate Pastor.
Dear Friends –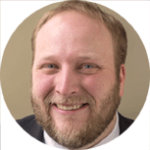 I write this to you all on Ash Wednesday, a day that always seems to sneak up on me.
When I was a kid, I always liked Ash Wednesday because it was a day I could get dirty at church — I loved playing with the soot, and thought I was super cool walking around with ash on my forehead. As I've gotten older, Ash Wednesday has become less about having this mark on my head to identify me as a Christian, and more connected to the truth that, whether I live or die, I belong to the Lord. Ash Wednesday is a day where we remember our eternity.
The commemorative aim of Ash Wednesday is threefold: to meditate on our mortality, sinfulness, and need of a savior; to embark upon a commitment of daily repentance during the Lenten season and in all of life; and to remember, with confidence and gratitude, that Christ has conquered death and sin. Ash Wednesday proclaims the Gospel truth. It is a witness to the power and beauty of our union with Christ, and to the daily dying and rising with Christ that this entails.
Traditionally, the imposition of ashes is a central part of the Ash Wednesday worship service. Ashes have a long history in Biblical and church traditions. In Scripture, ashes or dust symbolize frailty or death, sadness or mourning, judgment, and repentance. In Christ's Passion, we see God's judgment on evil; in our penitence, we express sorrow and repentance for our sins; in our rededication, we show that we are purified and renewed. The ashes on our forehead mark that we truly are walking with Jesus on our way to the Cross during this season of Lent.
The death and resurrection of Jesus Christ are, of course, at the heart of the Christian Gospel, and Good Friday and Easter are two of the most significant celebrations of the Christian year. Lent is a season of preparation and repentance during which we anticipate Good Friday and Easter. Just as we carefully prepare for big events in our personal lives, such as a wedding or graduation — just as Advent prepares us for Christmas — Lent invites us to make our hearts ready for remembering Jesus' Passion and celebrating his resurrection.
The practice of a 40-day preparation period began during the third and fourth centuries. The number 40 carries Biblical significance, based on the 40 years that Israel spent in the wilderness of Zin, and Jesus' 40 day fast in the wilderness. These 40 days of Lent begin on Ash Wednesday and continue through Holy Week (not counting six Sundays, which, as Sabbath days, are reserved for celebratory worship).
During these 40 days and nights, I challenge you to remember Christ's sacrifice on your behalf. I challenge you to take a good, hard look at your life and how you are living it, and reflect on what is separating you from fully following Jesus as his disciple. Pray, fast, give up something that gives you pleasure, to draw closer to the One who brings you life.
In doing so, our self-denial is not meant to bring misery into our lives, but to remind us of how dependent we are upon God's goodness and Christ's love for all good things. Look to Jesus. Repent of your sins. And follow him on the way to Jerusalem, towards the Cross, upon which the Prince of Glory died to save your soul.
Don't let the burden of that message sneak past you this year.
See you on the road,
-Henry