This week's eNewsletter feature story
is written by Rev. Raymond Hylton,
FPCE senior pastor.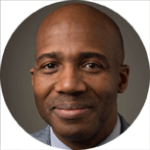 Today I have four quick things I want you to consider.
First, last Sunday we completed our seven-week Explore God series.
I am thankful to God for the many people who helped our church make an impact on people's lives. I am thankful for the folks in the library who promoted relevant resources for all to read. I am grateful for the hard-working folks on the Adult Discipleship Council. They invited the excellent speakers, organized the sermon discussion groups and the small groups who met during the week.
Sunday morning, some of you prayed to receive Christ or to recommit your life to Christ. If you did that, would you reach out to me and let's discuss the next steps for your faith? If you would like to listen to the podcast from Sunday, go here.
Second, this first Sunday in March is Youth Sunday. When I was in high school, only the parents showed up for the junior varsity games. The big crowds showed up for the varsity games. Sometimes I feel churches do the same to their youth — Youth Sunday is junior-varsity, so people choose to skip out. Don't do that.
These youth are members of our church. Come and encourage them. Let them know how much they are loved and appreciated. Their involvement in our church is a gift. As they get older and are tempted to leave God's church, it will be your tangible love and relationship that keeps them coming back.
Third, our 2019 Men's Retreat is only eight days away. You can register online, at the front desk, or by downloading the registration form. (Ladies, would you please encourage the men in your home to join us?) The purpose of the retreat is to ignite fellowship and deeper devotion to God.
Our special speaker this year, Dr. Scott Gibson, will teach us how to live with wisdom. We need you to sign up and join us.
Finally, Ash Wednesday is less than one week away (March 6). In the Christian calendar, Ash Wednesday marks the start of forty days of introspection, repentance, and prayer. The forty days of Lent recall the forty days and nights Jesus spent in the wilderness fasting, preparing for his ministry, and combating the devil's relentless barrage of temptations.
This year's Lenten theme, Putting on Christ: 40 Days in Ephesians, is an opportunity to read a book of the Bible together. Starting on Ash Wednesday, our church will immerse herself in Ephesians. Through weekly Taizé services in Walker Chapel, weekly worship, small groups, acts of service and devotion, and a special Lenten study guide — in every thought and action — together, we will put on Christ.
Please join us. Raise the bar on your church engagement. Don't stay away.
In Christ,
Pastor Raymond Hylton